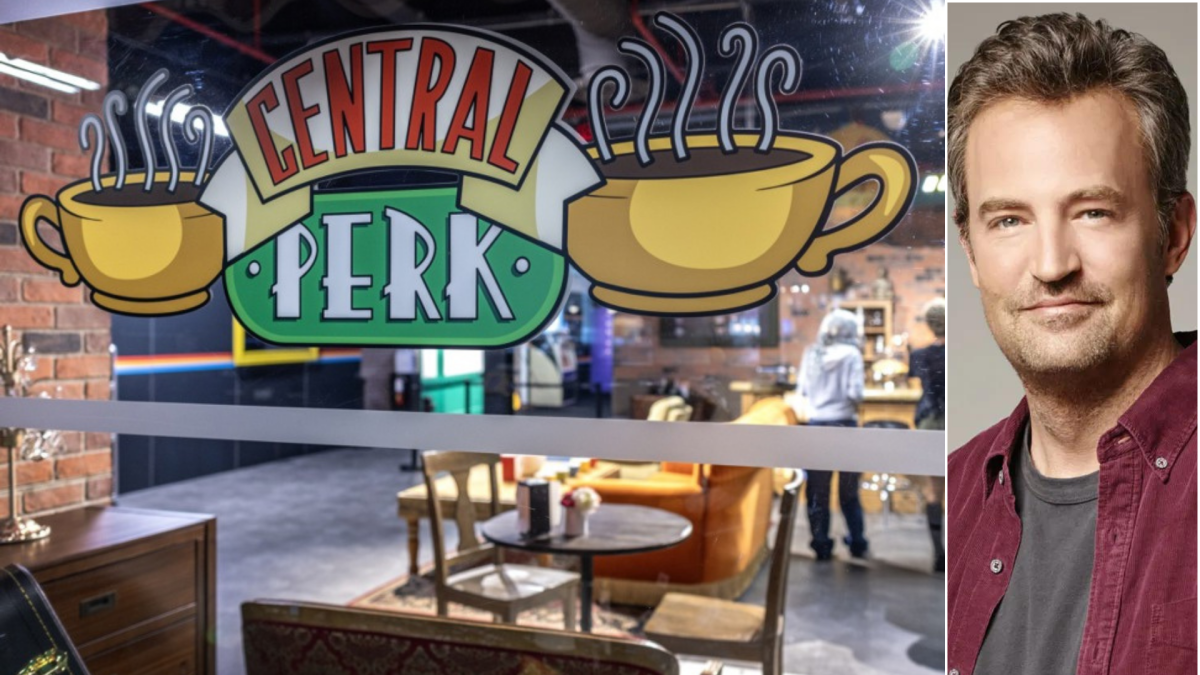 Matthew Perry's adoring fans are flocking to the Friends series' iconic restaurant in the West Village, playfully renamed "Central Perk" just like in the NBC sitcom. Could there BE a better way to pay tribute to the late star?
Reports are pouring in that folks are making the pilgrimage to this hallowed sitcom ground, laying down flowers and candles in a touching display of affection. But that's not all! While they're there, they're thinking, "Hey, why not grab a bite?" Because nothing says honoring a beloved actor like a side of fries and a coffee as big as your head.
One local resident couldn't help but spill the beans, saying, "It's like a sitcom-themed party in our backyard. Tourists are flocking here like pigeons on a hot dog cart!"
And they're right; this sudden surge in "Central Perk" patronage has been a real boon for the restaurant's business. But it's not all espresso and laughs for the locals. The same resident also expressed a fear that's more frightening than Joey's acting skills – "I just hope it does not become a problem for me to get a table, especially for brunch and dinner. I mean, I've got to pivot my plans!"
It's not the first time this coffee shop has seen a caffeinated frenzy. Back in 2019, during the 25th anniversary of the show, fans flocked to the Greenwich Village building, turning the place into a selfie-taking, wall-tribute-writing mecca. Little Owl may have been humming with excitement, but there's only so much "Smelly Cat" you can take with your morning cappuccino.
But let's not forget the reason behind this sudden pilgrimage – the memory of Matthew Perry. The man who made sarcasm an art form and gave us endless laughs on Friends. Unfortunately, he swam with the ducks for the last time, as he was tragically found in his hot tub in California. First responders, possibly still hoping to find Chandler Bing inside the tub, rushed to his aid. TMZ reported that they received a call about what appeared to be a cardiac arrest, but it turned out to be a heartbreaking farewell to one of our favorite sitcom stars.