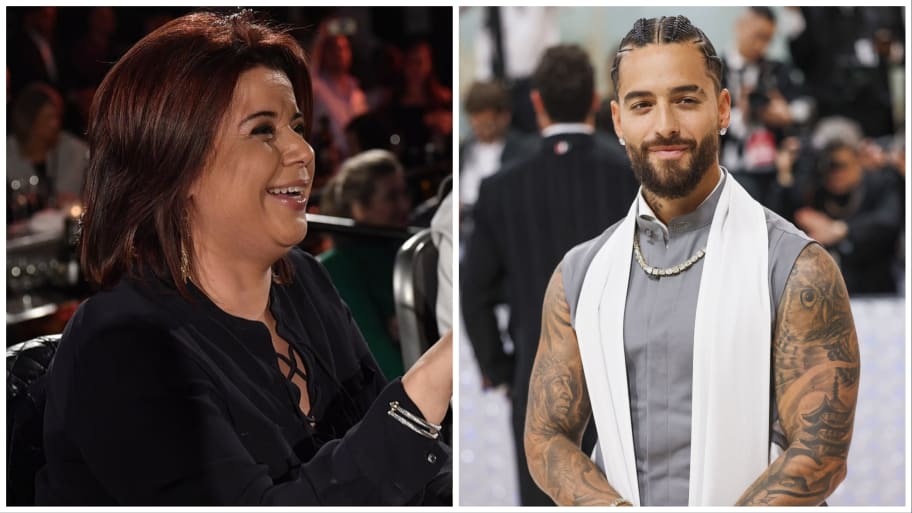 Ana Navarro found herself in hot water recently after making some rather cheeky remarks about Maluma.
Last weekend, the fabulous 51-year-old co-host of The View decided to grace Instagram with her thoughts on attending a concert by the 29-year-old Colombian heartthrob. She quipped, "Oh my stars, that Maluma fella is a fine piece of work – he's practically young enough to be my offspring, which probably clarifies my bizarre desire to nurse him," Ana shared, raising some eyebrows.
Predictably, Ana's comments ruffled a few feathers, with one disgruntled individual expressing their "disappointment" in her "racy" antics.
However, Ana couldn't care less about the criticism. In a recent episode of the Behind the Table podcast, she decided to give her two cents with her signature brand of sass.
"Listen up, folks, if you're not ready for some sauciness, crude humor, straight talk, and in-your-face comments…just do us all a favor and unfollow me, and please, don't tune in," Ana quipped with her usual unapologetic flair.
Ana then went on to defend her admiration for Maluma, declaring, "You think I'm the only menopausal lady or gent pining for Maluma? Take one look at him, he's like a Latin Adonis, sculpted by Michelangelo himself," she chuckled. "I mean, the man is absurdly good-looking; he's like the poster child for human perfection."
And in true Ana fashion, she couldn't resist poking fun at herself and her age, joking, "I'm a spry 51 years young, but let's be real, I couldn't produce even a drop of milk if I tried!"