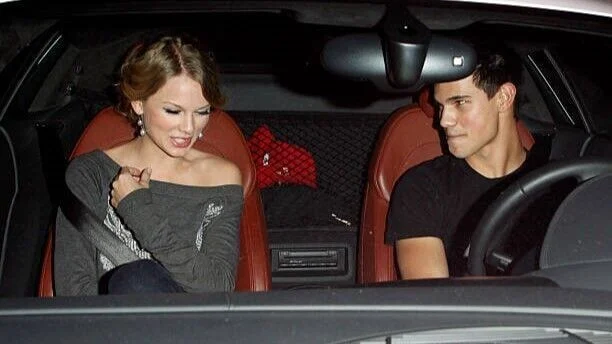 Taylor Lautner, the man who once dated the iconic Taylor Swift, is taking on the title of being her "best ex" with the grace of a swan riding a unicycle in a tuxedo!
For those living under a rock (or in a cave like a hermit crab), these two lovebirds crossed paths in 2009 while shooting the movie "Valentine's Day." Love blossomed like a weed in a garden, and they gave romance a whirl for a few months.
People recently caught up with Taylor (yes, there are a lot of Taylors in this story) and asked him about the coveted title of being Taylor Swift's "best ex." His response? Hold onto your unicorn-shaped hats, folks.
Taylor, with a twinkle in his eye and a grin that could light up a room, simply said, "[That] sounds like a nice compliment to me. I will take it." Bravo, Taylor! It's almost like he won the "Best Ex Award" in a ceremony that no one ever knew existed.
Taylor Lautner's current wife, also coincidentally named Taylor, happens to be a massive Swiftie. The plot thickens faster than a superhero movie! According to Lautner, his Taylor (the wife) pointed out that he's the only ex without a diss track dedicated to him. Well, ain't that a glittery feather in his cap?
Taylor Lautner, the "Best Ex" with a "No Diss Track" badge, living his best life while riding the waves of Taylor Swift's discography. No complaints here, just a whole lot of laughter and good vibes.