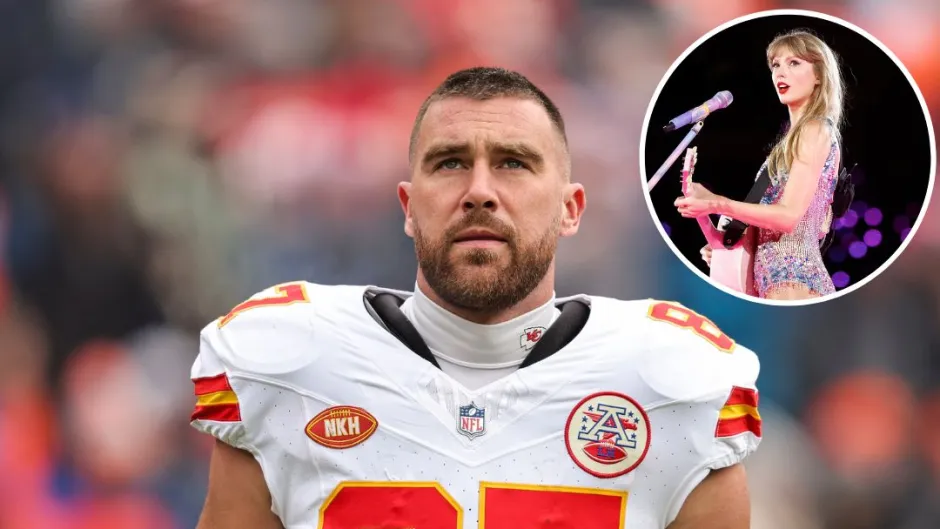 Taylor Swift's Eras Tour is about to get a dash of football flair! The pop sensation, at the ripe age of 33, is gracing Argentina with her presence, and guess who's hitching a ride on the Taylor express? None other than her touchdown-catching beau, Travis Kelce, aged 34 and ready to tackle the South American adventure!
Sources spill the tea to Page Six on November 8, confirming that Travis, the Kansas City Chiefs football maestro, is gearing up to jet off and witness the Grammy winner's magic live in Buenos Aires. Now, before you start picturing him belting out "Love Story" on stage, hold your horses—Travis has an NFL practice to hustle back to on Monday. Duty calls, even when your girlfriend is a global sensation. The football star's South American escapade conveniently fits into his schedule, with no game until November 20, just in time for some pre-Thanksgiving gridiron action against his brother's team, the Philadelphia Eagles.
In a recent episode of his podcast, "New Heights," Travis dropped hints like breadcrumbs about his imminent travels. "My skin's getting real pale. I gotta go somewhere sunny," he declared, adding, "Somewhere south … Closer to the equator." Well, Travis, you're in for a treat, because Taylor's tour is bringing the equator vibes from November 9 to November 26 in South America.
Swifties were on high alert as they caught a glimpse of what seemed like the arrival of the "Anti-Hero" singer in Argentina via a private jet. In a video shared on Twitter, Taylor strutted out of the plane in an all-black ensemble, complete with sneakers and a ninja-like evasion of the paparazzi under a black umbrella. Was Travis lurking in the shadows upon her arrival? That's the mystery we need solving!
And in case you're wondering about Taylor's social calendar, fear not. She recently traded the stage for a girls' night out in the Big Apple, hobnobbing with the likes of Selena Gomez, Gigi Hadid, Sophie Turner, Brittany Mahomes, and Cara Delevingne over the weekend of November 4. The squad sipped champagne and shared laughs, captured for posterity on Brittany's Instagram on November 7. Who says you can't have glam and game day in the same week?
Taylor Swift arriving in Argentina for the Eras Tour.

— Pop Base (@PopBase) November 8, 2023