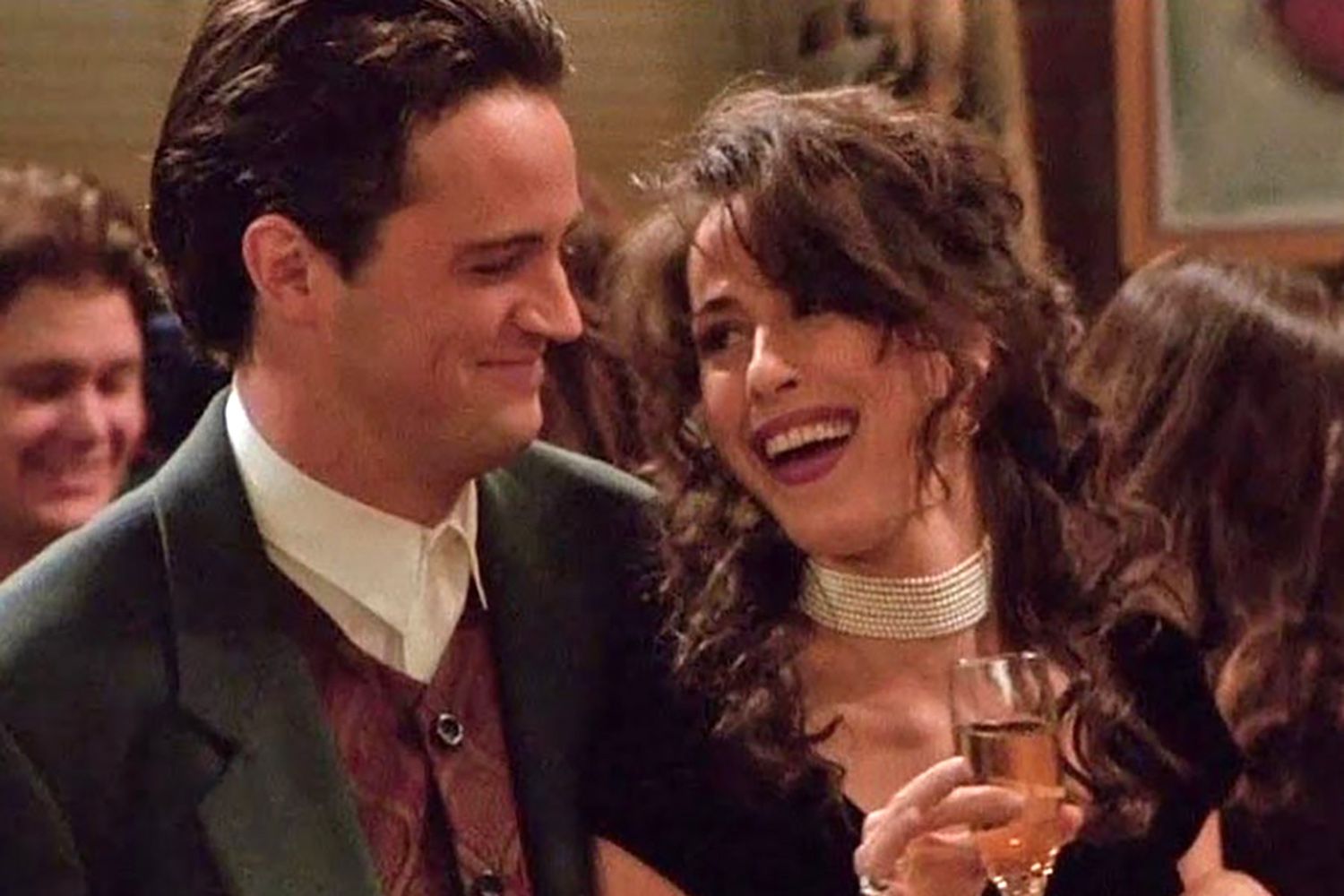 Get ready for a nostalgic stroll down memory lane! The world is buzzing about the legendary Matthew Perry's departure at the young age of 54. Yes, the one and only Chandler Bing from Friends has left us, and our hearts are as heavy as Joey's sandwich appetite.
Remember Janice, that hilariously unforgettable character from the show with a laugh that could shatter glass? Well, Maggie Wheeler, the mastermind behind that infectious cackle, decided to grace social media with her love for her former co-star.
On Instagram, Maggie shared a delightful snapshot of herself and Matthew Perry in action, and her heartfelt tribute had us reaching for the tissues. She proclaimed, "What a loss!" Oh Maggie, you speak for all of us. "The world will miss you, Mathew Perry." Yes, Maggie, it's hard not to miss that witty sarcasm and those awkwardly endearing moments.
And if that's not enough to tug at your heartstrings, she continued, "The joy you brought to so many in your too short lifetime will live on. I feel so very blessed by every creative moment we shared. ♥️" Well, Maggie, we feel blessed by all those moments on the small screen, too.
In the land of celebrity tributes, Selma Blair, with a touch of humor, revealed Matthew Perry as her "first boyfriend." Who can blame her? Chandler was a catch, even with the on-again-off-again dating drama with Janice!
Now, Maggie may be the first Friends actor to break her silence, but we're waiting with bated breath for more touching and funny memories from the rest of the gang. So stay tuned, because there's no doubt that the world will be filled with laughter and tears as we remember the man who gave us all those unforgettable Chandler-isms.