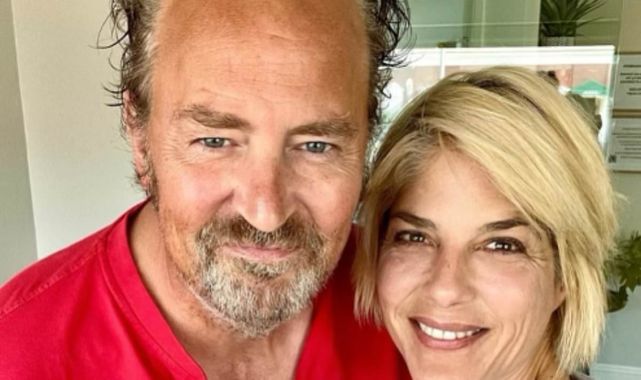 Selma Blair is feeling the void left by Matthew Perry, and she's not afraid to shout it from the social media rooftops!
The 51-year-old actress took to the wonderful world of the internet on a fateful Saturday (October 28) to react to the heartbreaking news that the Chandler Bing of our beloved Friends had, tragically, passed away at the tender age of 54. In her quirky and charming way, Selma paid homage to her "oldest boy friend" (yes, she really emphasized "boy" here – maybe it's a hint that Matthew had an eternal Peter Pan complex).
Hopping on the Instagram rollercoaster, Selma shared a snapshot that featured her and Matthew grinning like Cheshire cats. In her caption, she didn't just express love for him; she turned up the love meter to an 11: "♥️. My oldest boy friend. All of us loved Matthew Perry, and I did especially," she wrote, showcasing an affection that would make even the most passionate sitcom romances seem tame. "Every day. I loved him unconditionally. And he me. And I'm broken. Broken-hearted. Sweet dreams, Matty. Sweet dreams."
But let's not forget Selma's own stellar performance on the iconic show. She made a brief but memorable appearance in Friends back in 2002 as the character Wendy, bringing a whirlwind of drama into Chandler's and Courteney Cox's Monica's lives. And, as we all know, despite the chaos she caused, those two still managed to find their happily ever after. So, if you ever doubted the power of Selma's charm, there's your proof!
In this somber time, our thoughts extend to everyone who had the pleasure of knowing and loving Matthew Perry. As for Selma, she's proving that the quirky and funny can coexist with the heavy-hearted moments. After all, laughter and love are what truly make the world go 'round!