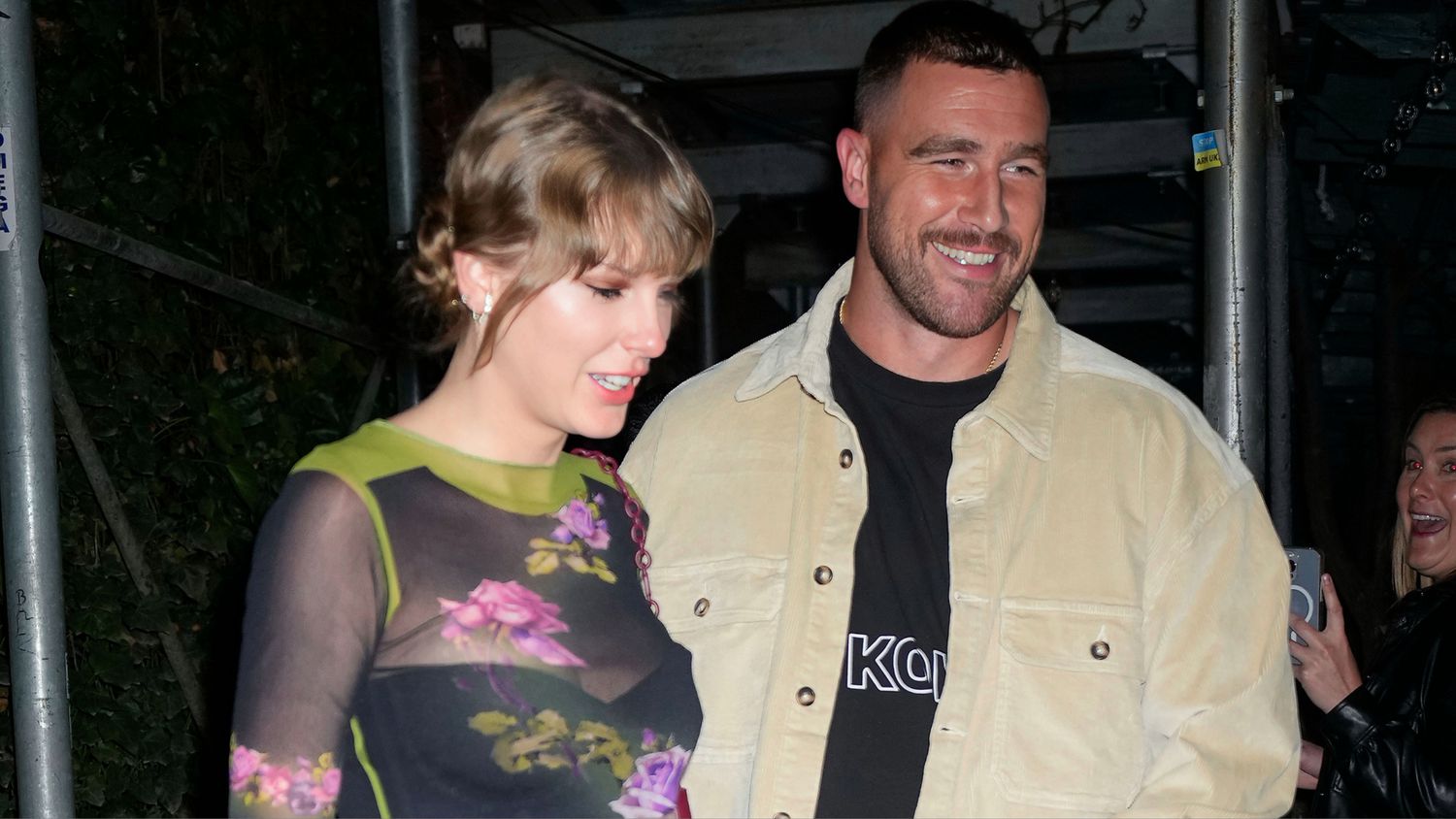 Swifties are convinced that Travis Kelce is taking his obsession with Taylor Swift to a whole new level. The 34-year-old tight end for the Kansas City Chiefs seems to be head over heels for the 33-year-old pop sensation, and the evidence is mounting.
Reports are swirling that their relationship is getting "more serious," and fans are on high alert. Recently, a picture of Travis at the World Series Game 1 on Friday (October 27) has sent Swifties into a frenzy. They've zoomed in, analyzed, and scrutinized his phone, and here's what they found: a photo that looks suspiciously like Taylor Swift with her signature bangs.
Now, we must stress that this picture is about as clear as Bigfoot riding a unicorn through a snowstorm. Travis' hand is covering most of the phone, and it's pointed towards the crowd. But Swifties have a keen eye for detail, and they're absolutely certain that those bangs are Taylor's.
"Travis has got Taylor as his lock screen. I'd recognize those bangs anywhere, LFG," one fan passionately proclaimed. Another fan chimed in with a theory that the photo might be from when Taylor attended the premiere of her Eras Tour concert film. They even had an exact photo in mind that they thought it matched.
"Travis is so me because I also have Taylor as my lock screen," one Swiftie gushed, probably while clutching their own phone featuring the Queen of Pop.
Now, we can't say for sure that it's Taylor in the picture, but does it really matter? Travis Kelce's dedication to Taylor is on full display, and fans are loving every moment of it. In fact, some are hailing him as the most wholesome celebrity boyfriend ever. He dances to Taylor's songs, he's all about public displays of affection, he's got her as his lock screen, and they attend each other's events. It's like a rom-com come to life, and Travis is the "cool" guy who's proudly showing off his love for his girlfriend. Move over, John Cusack with your boombox – Travis Kelce is setting a new standard for relationship goals.