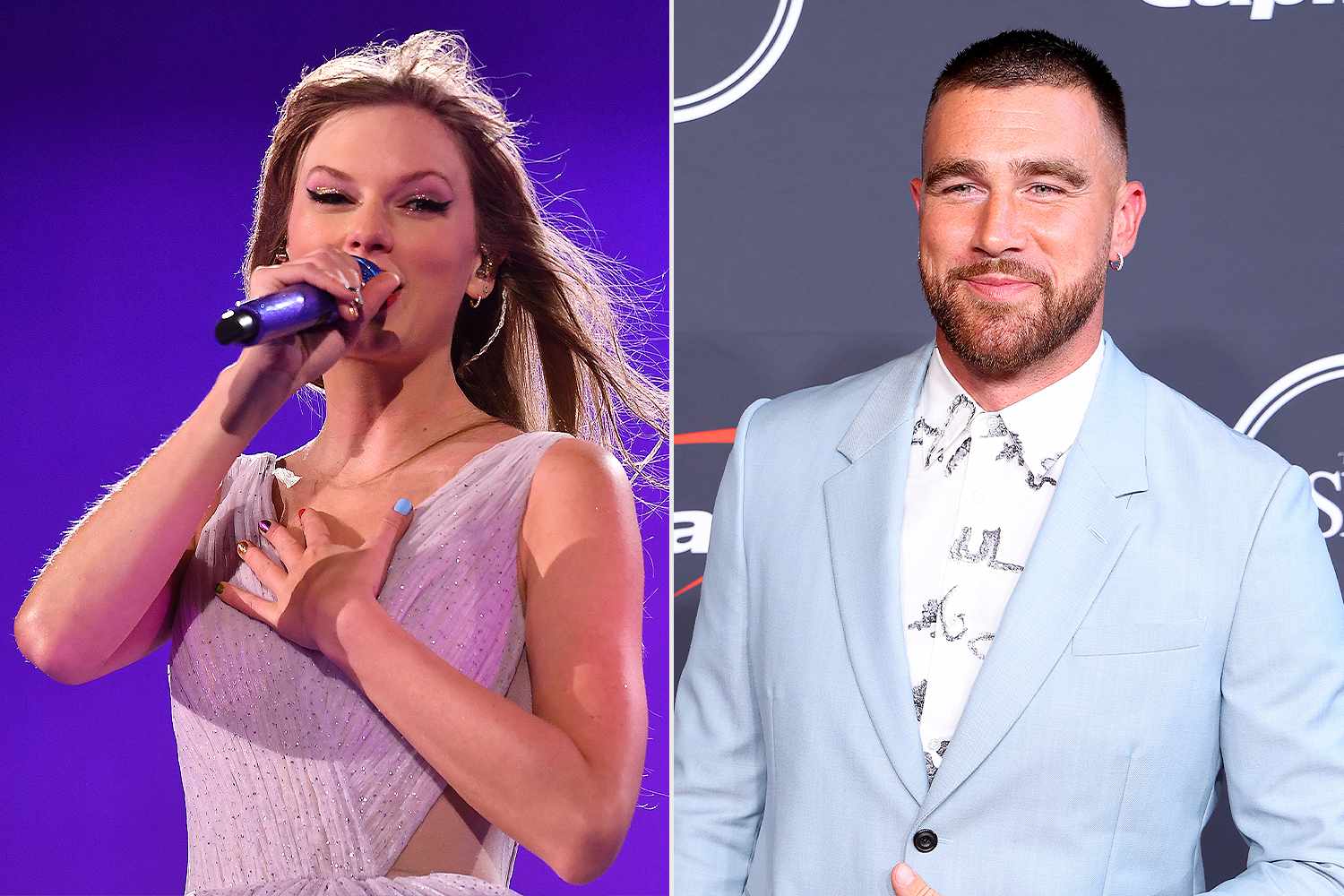 Travis Kelce's whirlwind adventure in Argentina has the world buzzing like a beehive at a honey convention. The Kansas City Chiefs' football maestro, aged a ripe 34, hopped on a private jet in Buenos Aires quicker than you can say "touchdown!" Why, you ask? Well, he was on a mission to support none other than the pop sensation extraordinaire, Taylor Swift, during her international Era's Tour.
Now, picture this: Travis, in all his glory, rocking a beige sweatsuit that was probably more comfortable than our grandma's worn-out recliner, with a baseball cap perched atop his noggin in what can only be described as a low-profile fashion statement. Fashion icon alert!
But hold your horses, because the most epic part of this escapade is yet to come. Page Six was on it like a cheetah chasing a gazelle, revealing that Kelce's jaunt to Argentina was merely a quick pitstop during his team's bye week. A quickie, you might say. He flew in on a Friday and then gallivanted off to dinner with none other than Papa Swift himself, Scott Swift. Imagine discussing football over pasta while sneaking glances at your superstar girlfriend!
The next evening, our man Travis found himself basking in the VIP glory of Taylor's concert. If that doesn't make your heart swoon, I don't know what will. Scott Swift, being the supportive dad that he is, proudly sported a Kansas City Chiefs lanyard. Now that's some fatherly team spirit right there.
And let's not forget the main event, Taylor Swift herself, serenading her new beau with her heartfelt ballad, "Lover." I mean, who wouldn't be smitten under those circumstances? But the real kicker came when she belted out an acoustic version of "End Game," complete with enough sports metaphors to make even the most stoic football coach crack a smile.
As if that wasn't enough, Taylor shook the internet to its core by tweaking the lyrics of "Karma" just for Travis. Instead of the usual "Karma is the guy on the screen," she sang, "Karma is the guy on the Chiefs, coming straight home to me." Cue the collective "aww" heard 'round the world.
And the grand finale? A backstage smooching session that would make even the most passionate telenovela scenes look like child's play. Kelce was dapper as ever, decked out in a multi-colored button-down shirt and navy trousers. Move over, James Bond; there's a new heartthrob in town!
In case you missed the memo, Kelce and Taylor have been cooking up romance since August, and their first public appearance together happened just a month later. Love sure does move at a lightning pace when you're two superstars in the making.
The hilarious whirlwind of Travis Kelce's South American escapade with Taylor Swift: who knew that football and pop music could collide in such a spectacularly goofy and heartwarming fashion? Stay tuned for more shenanigans from this power couple; it's bound to be legendary!