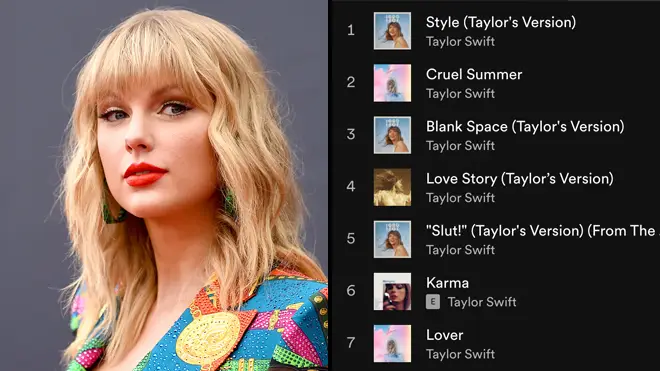 Taylor Swift is on a roll with her "Taylor's Version" re-recordings, giving a big "nyah-nyah" to Scooter Braun and her old record label in a musical showdown that's more epic than a dance-off between a cat and a kangaroo.
In a recent Billboard report, the major labels, Universal Music Group, Sony Music Entertainment, and Warner Music Group, have apparently taken a cue from Taylor and decided to shake things up. According to top music attorneys, they've been busy redrafting contracts for new artists, and the results are raising eyebrows faster than you can say "Shake It Off."
In these revised contracts, the labels are demanding that artists commit to re-recording their tunes for a whopping 10, 15, or even 30 years after parting ways with the record companies. Yup, you heard that right – it's like signing up for a never-ending tour, but instead of a tour bus, you're stuck on the re-recording treadmill.
Josh Karp, a seasoned attorney, reacted with the kind of disbelief usually reserved for finding a raccoon in your bathtub. He said, "The first time I saw it, I tried to get rid of it entirely. I was just like, 'What is this? This is strange. Why would we agree to further restrictions than we've agreed to in the past with the same label?'"
In the good old days, standard major-label contracts allowed artists to re-record their music after either five to seven years from the original release or two years post-contract expiration. But now, the lawyers are reporting contracts that stretch the waiting period to a jaw-dropping 10, 15, or even more years. It's like waiting for your toast to pop up but discovering it's stuck in the toaster forever.
"It becomes one of a multitude of items you're fighting," says Josh Karp, who's become a knight in shining armor for artists against these time-warp contracts.
One lawyer even shared a particularly bizarre tale of a 30-year re-record restriction in a deal with a big indie label. That's longer than some marriages! While the majors are trying to expand their re-record restrictions, they're not yet ready to get away with such extreme changes – progress, right?
Dina LaPolt, a music attorney, sums it up nicely: "Now, because of all this Taylor Swift sh–, we have a new kind of negotiation. It's awful. We're seeing a lot of 'perpetuity' sh–. When we were negotiating deals with lawyers, before we would get the proposal, we'd get the phone call from the head of business affairs. We literally would say, 'If you send that to me, it will be on f—ing Twitter in 10 minutes.' It never showed up."
Now, to be fair, some music attorneys understand the labels' perspective. Longtime music attorney Don Passman points out that the contracts have become more artist-friendly over time. Still, they're not keen on artists making duplicates of their music, ever, and they're pretty picky about what other recordings artists can do.
Josh Binder, the attorney for artists like SZA, says he's not particularly offended by it. He believes it's a "meh" issue because, honestly, how often do artists actually re-record their songs, right? The labels' stance seems to be, "Hey, if we're investing a boatload of cash in building your brand, you can't just whip up some competing tracks." So, they'll fight it, make it as short as possible, but it's not the battle of the century.
The music industry is becoming more convoluted than a cat trying to breakdance. Taylor Swift started a revolution, and now artists and labels are duking it out over re-recording rights, all while we sit back and enjoy the drama-filled show.