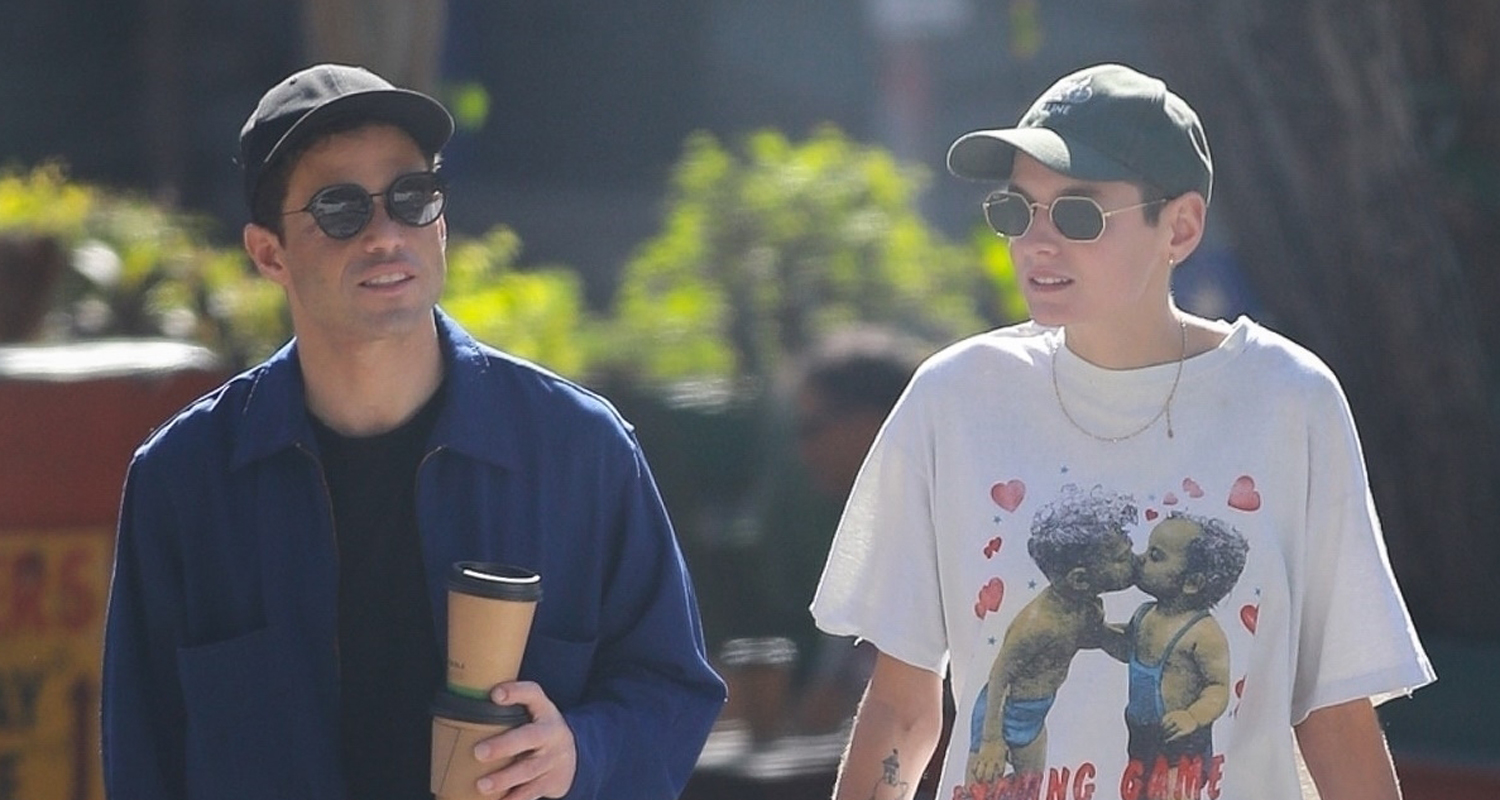 Rami Malek and Emma Corrin hit the town for a wild day of romance and caffeinated chaos!
The dynamic duo strutted their stuff in the concrete jungle, sipping on coffees like it was the elixir of eternal love. It's reported that the coffee beans blushed with envy at the sheer glamour of their sips.
In a stunning fashion face-off, Rami, the 42-year-old Oscar maestro, flaunted a navy jacket that screamed, "I'm winning at life!" Paired with black pants and a hat that probably whispered Oscar-winning secrets, he was the epitome of Hollywood chic. Meanwhile, Emma, the 27-year-old sensation from The Crown, sported a white graphic tee that had other T-shirts asking for style tips. Paired with printed shorts that were practically works of art and a baseball hat that yelled, "I woke up like this," she turned the sidewalk into her own runway.
The lovebirds, who ignited dating rumors in August, have now taken their relationship to new heights, parading their affection like it's a float in the Love Parade. From PDA sessions that would make a romance novel blush to a joint appearance at Paris Fashion Week where they held hands like it was the hottest accessory, Rami and Emma are the power couple we didn't know we needed.
Move over, Hollywood legends—there's a new twosome in town, and they're making love look as effortless as a perfectly timed punchline!