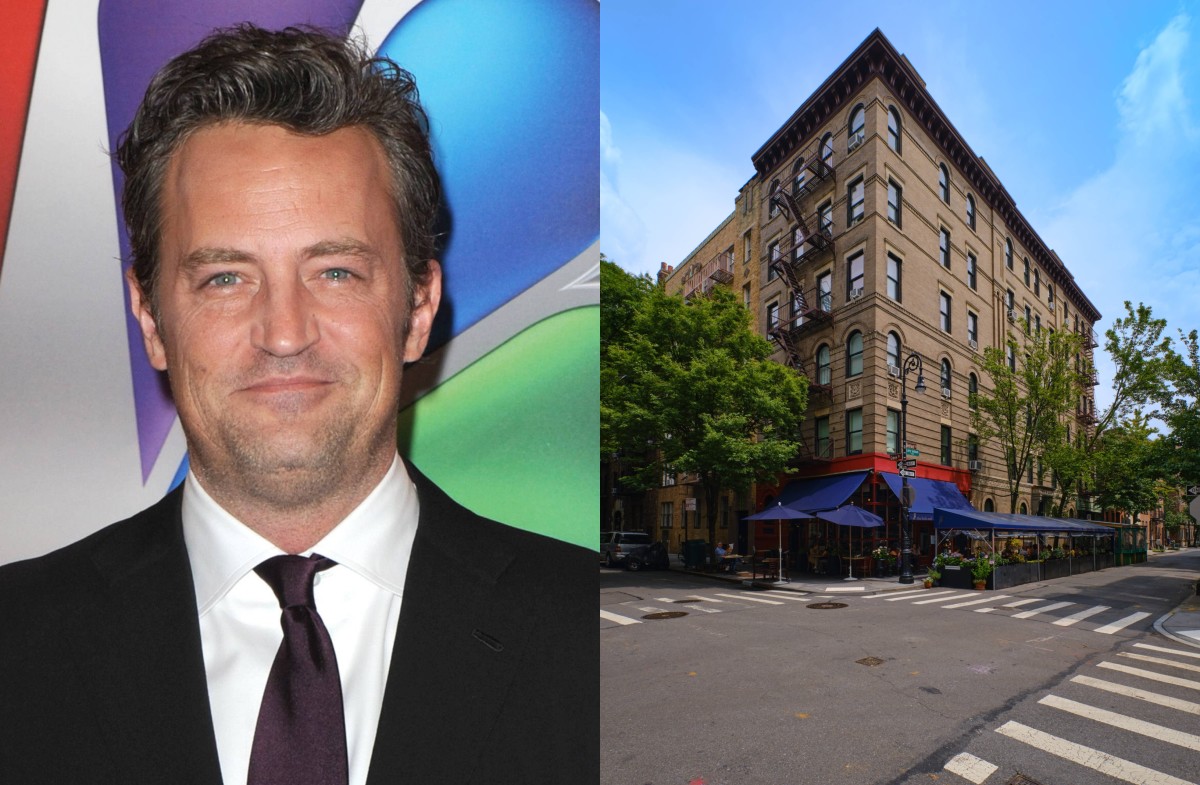 Matthew Perry's fans have decided to honor him in a way only they can! After the actor's untimely demise by what seems like a plot twist from a quirky sitcom – an apparent drowning at the sprightly age of 54 – the devoted Friends enthusiasts sprang into action. They transformed the New York City apartment building where his iconic character, Chandler Bing, supposedly lived, into a blooming tribute garden. Chandler's not going to make it to any more meetings in the WENUS department!
In a video that's now probably going viral on the interweb, thanks to NBC News, you can see fans swarming the building, which is conveniently situated in the trendy West Village of Manhattan. They're leaving flowers, not an invoice, on the street outside, and snapping photos with enthusiasm that could rival Joey's love for pizza. Could they be any more dedicated?
Of course, we all remember how Matthew Perry ruled our screens alongside the gang – Jennifer Aniston, Courteney Cox, David Schwimmer, Matt LeBlanc, and Lisa Kudrow – from 1994 to 2004. But the real star of the show was that apartment building! You know, the one that sat atop the Mediterranean restaurant Little Owl. Forget Central Perk; that was where the real magic happened!
Fun fact: The New Yorker once let us in on the secret that the first glimpse of that apartment building was featured on the pilot episode back on September 22, 1994. And in 2017, Perry graced that neighborhood with his presence once again. He wrote and starred in an Off-Broadway play called "The End of Longing," just a short skip and a hop away from the famed locale at the Lucille Lortel Theatre. What, no smelly cat in the cast?
Now, in a truly ironic twist that even Joey wouldn't have seen coming, Perry was found dead in a Los Angeles-area home, not the cozy confines of his make-believe Manhattan abode. TMZ dropped the news that he was found in a jacuzzi at the residence, but before you start cooking up wild theories, let's put Ross's detective skills to rest; no drugs or foul play were in sight. Could this be any more tragic?
The Los Angeles Police Department also joined the guessing game, responding to a call at Perry's address, reporting the demise of a mysterious male in his 50s. His identity remained as elusive as Phoebe's past lives. Was it Smelly Cat? Gunther? We may never know.
In the wake of this heart-wrenching news, Warner Bros. had to say their farewell to the beloved actor with a statement that would make even Chandler Bing proud. "Could this be any sadder? We're absolutely gutted about the loss of our dear friend Matthew Perry," they began. "He was a genius at making us laugh, and his legacy will live on forever in the hearts of his devoted fans. Now, if you'll excuse us, we're off to binge-watch all ten seasons of Friends, and we suggest you do the same. Goodbye, Matthew, you'll always be our lobster."