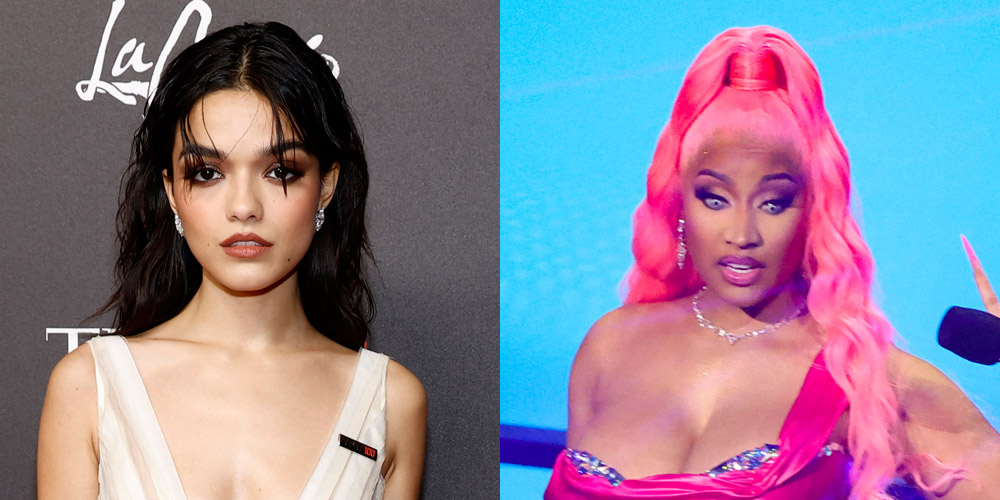 The Hunger Games: The Ballad of Songbirds and Snakes soundtrack is about to drop, and let me tell you, it's more star-studded than a galaxy filled with disco-dancing unicorns. We're talking Rachel Zegler, Olivia Rodrigo, and… hold on to your mockingjays… NOT Nicki Minaj! Yeah, sorry folks, the Queen of Rap won't be serenading Panem anytime soon.
In a recent chat on The Tonight Show Starring Jimmy Fallon, Rachel spilled the beans on how she accidentally kickstarted the rumor mill. "I accidentally started a rumor that Nicki Minaj was on the album. It is not true," she confessed, probably fearing the wrath of the Barbz.
"But, you know, there's this character named Barb Azure in the movie. And the actress, Honor Gillies, who plays Barb Azure, has a fantastic sense of humor. She posted a video of Nicki saying, 'Calling all Barbz' when she got cast. And, you know me, I couldn't resist. I commented, 'Slappin' that super bass.' Classic Rachel move," she explained.
But oh boy, did the Barbz take the bait! They were screen-shotting those comments faster than you can say "May the odds be ever in your favor." Rachel confessed, "They were posting them all over social media, being like, 'What is Mother doing?' They are very, very, very dedicated and amazing. I am a Barb. I love Nicki. But she's not on the album."
And just when you thought it couldn't get any wilder, Rachel revealed, "Nicki started playing into it. She posted a TikTok with 'The Hanging Tree' song, saying, 'I have something coming out November 17.' She knew what she was doing. I had no idea what I was doing. I didn't know if she was on the soundtrack, so I was like, 'Okay.'"
.@rachelzegler accidentally made up a rumor that @NICKIMINAJ would be on the @TheHungerGames: The Ballad of Songbirds & Snakes soundtrack 😅 #FallonTonight #Barbz pic.twitter.com/lFgYHA3LJZ

— The Tonight Show (@FallonTonight) November 16, 2023