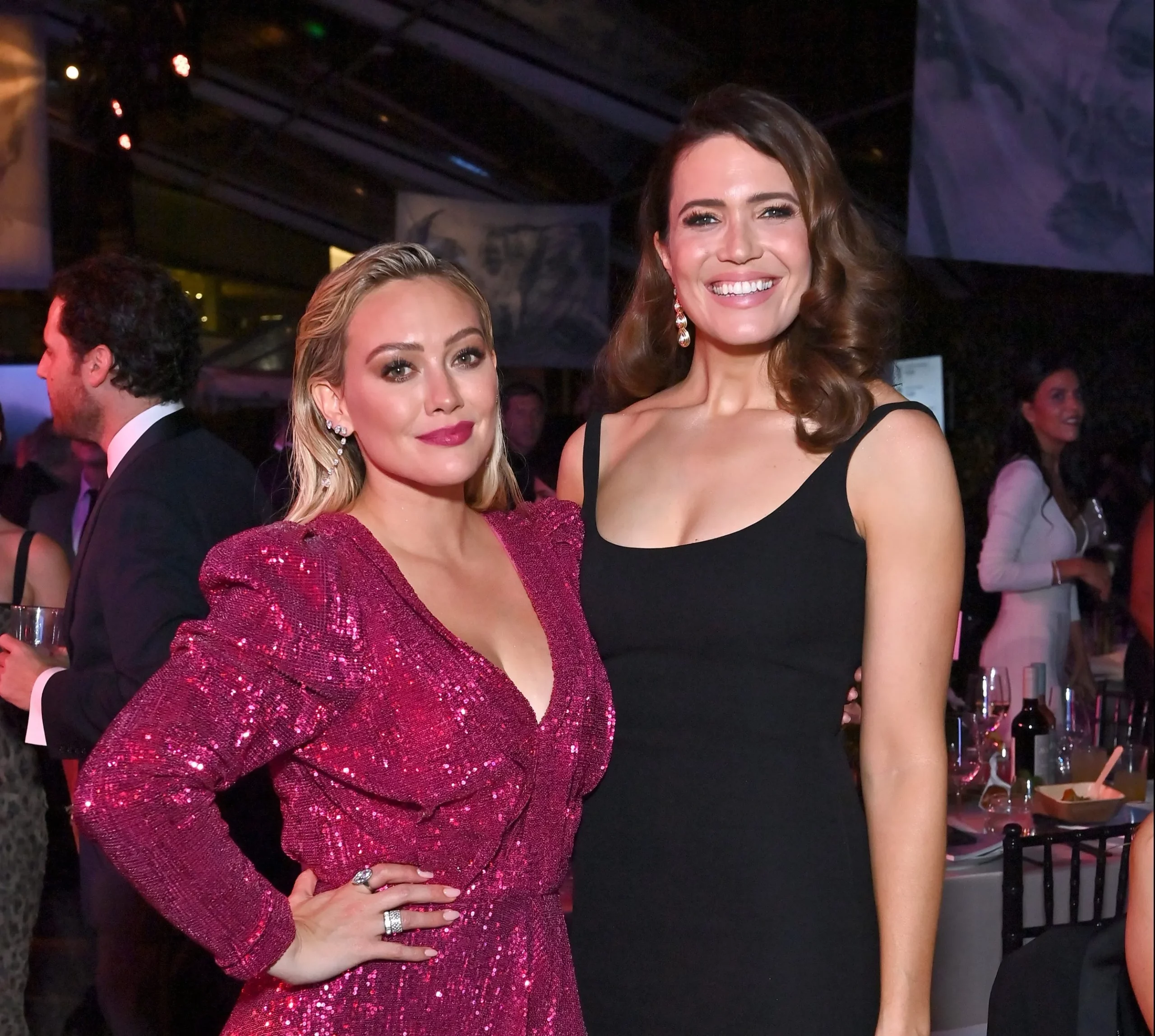 Move over, Taylor Swift, because Mandy Moore and Hilary Duff just proved that they can party with the best of 'em!
While Taylor was busy painting the town red with Selena Gomez, Gigi Hadid, and Sophie Turner in the Big Apple, Mandy and Hilary had their own epic adventure in the city of angels, Los Angeles.
They didn't hit up just any old joint; oh no, they went for some top-tier entertainment: a comedy show! We're talking laugh-so-hard-your-ribs-hurt kind of stuff.
And guess what? Mandy, the party animal, stayed out past her bedtime. That's right, she threw caution to the wind and defied the sleep gods for a night of pure hilarity.
Mandy couldn't resist sharing the evidence of this wild escapade on her Instagram story. In the snapshot, you can see Hilary, Mandy, and another pal, all grinning like Cheshire cats. The culprit responsible for their laughter-induced euphoria? None other than the comedy sensation, Heather McMahan.
Mandy cheekily captioned the pic with, "Staying up past my bedtime." Well, we can only assume she's now paying the price with an extra-large coffee and some dark sunglasses.
For those in the know, it's no surprise that Hilary and Mandy are bosom buddies. They're so close that they're practically inseparable. In fact, they belong to the same exclusive mom group, which boasts quite a few other famous faces. These moms are proof that you can have both celebrity status and a shared love for sleepless nights filled with comedy gold.