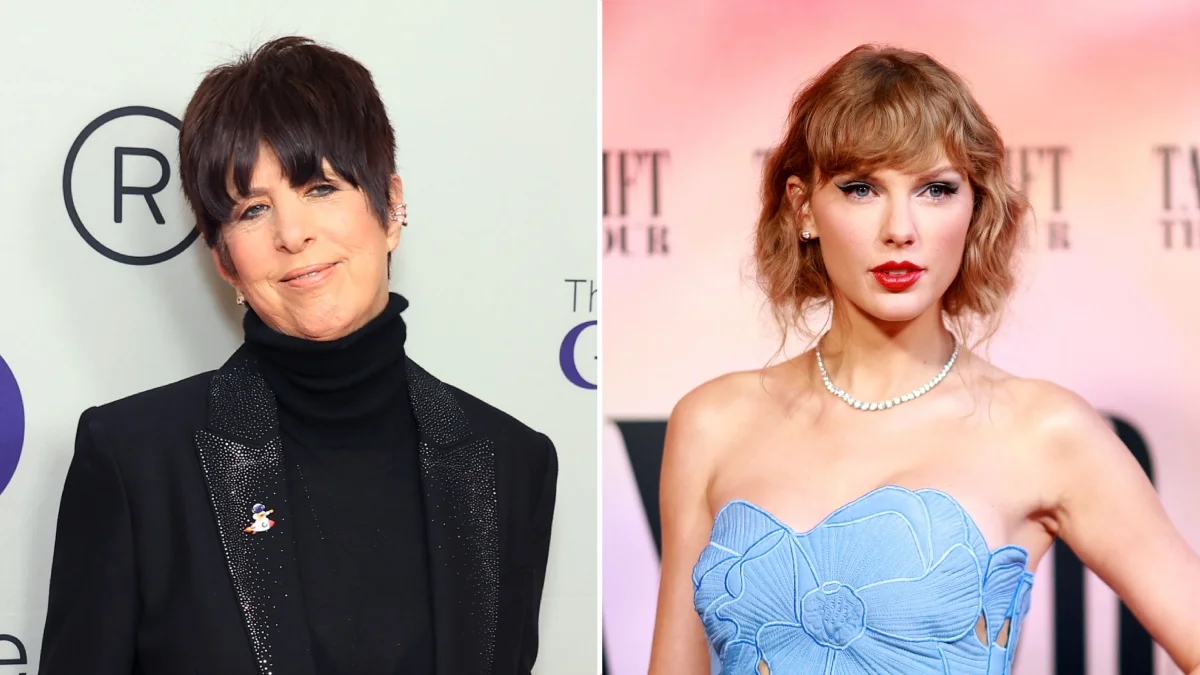 Diane Warren and Taylor Swift just dropped a bombshell, and it's not just another hit song – it's a whole saga! You see, Diane teamed up with the pop sensation to cook up a musical masterpiece known as "Say Don't Go," a track that's so catchy it's practically a musical boomerang.
After this delightful ditty made its grand entrance into the world, Taylor decided to sprinkle some stardust on the situation. She sent Diane a sweet note and some flowers, because why not add some botanical charm to the mix?
Diane, in all her witty glory, posted a pic of her floral treasure with the caption: "Just got this from @taylorswift13, not the cat I already had that😻. If U want to know why she is the biggest artist on the planet, this kind of kind and classy gesture is one more reason why #SayDontGo 🎵🎶🎧❤️." Oh, Diane, you're absolutely right – flowers are the true secret to global stardom.
And what did Taylor's note say? Well, brace yourself, because it's heart-meltingly sweet. "Diane, It was a dream come true to write with you. I hope you love 'Say Don't Go' as much as I do!! Sending the biggest hug to you! Love, Taylor." If that isn't a recipe for world domination, I don't know what is.
Diane, the mastermind behind this lyrical marvel, spilled the beans about the creative process. Taylor, as it turns out, is as picky as a squirrel choosing the perfect acorn. She's "very particular about how she said certain things," and she knows her fans have high expectations. But hey, that's probably why she's the biggest pop star in the universe. It's a tough job, but someone's got to do it.
When Diane finally heard the finished version of their brainchild, she was left flabbergasted. "I said, 'Oh my God, this is f—ing awesome,'" she declared with all the enthusiasm of a kid in a candy store. She was so impressed that she even suggested the song could stand on its own as a single. Now, that's a stamp of approval! We're talking potential chart-topping, eardrum-popping goodness here.
If you need me, I'll be over here waiting for my bouquet of roses from Taylor. You know, for "research purposes." 😂🌹
Just got this from @taylorswift13, not the cat I already had that😻. If U want to know why she is the biggest artist on the planet, this kind of kind and classy gesture is one more reason why #SayDontGo 🎵🎶🎧❤️ pic.twitter.com/YymkwI5MDr

— Diane Warren (@Diane_Warren) October 29, 2023