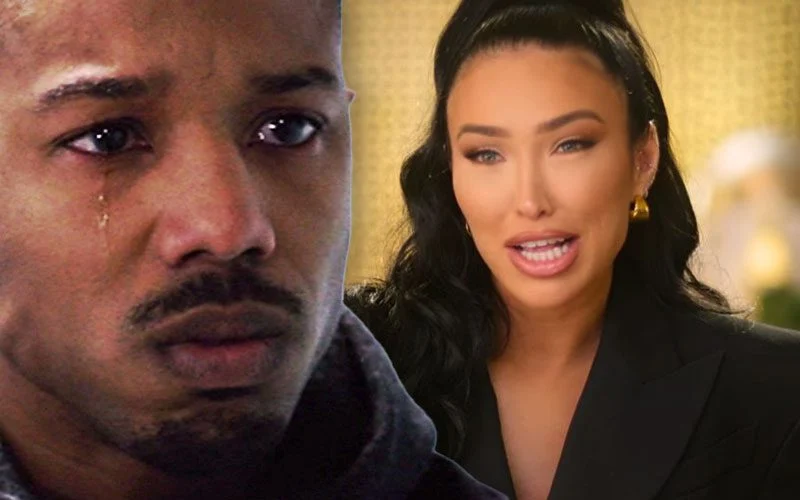 Hold on to your real estate dreams, because the Selling Sunset season 7 reunion just hit the hilarity jackpot, and we've got the scoop hotter than a freshly listed mansion.
Now, picture this: In a galaxy far, far away… just kidding, it's an early season 7 episode. Bre Tiesi spills the tea to her castmates about none other than Michael B. Jordan. She boldly declares, "I could do that, and I've done that," with a mischievous twinkle in her eye. But wait, it's all in good fun, she insists, adding, "I've slept with all of my favorites. I'm kidding."
Fast forward to the reunion, where things get more tangled than a messy escrow situation. The cast members are strapped to lie detectors, and it's truth or consequences time. Bre, brace yourself! The million-dollar question rolls in like a wrecking ball: "Is Michael B. Jordan good in bed?"
Cue the suspenseful music as Bre, caught in the web of truth, spills the beans. "I'm going to be in so much trouble. No," she confesses, head shaking like a bobblehead on a rollercoaster.
Hold the drama! The lie detector doesn't lie, and the truth slaps harder than an overpriced Beverly Hills property. The administrator drops the bomb: "That's true."
Gasps echo through the reunion space, and Bre, now feeling like she stumbled upon a haunted open house, exclaims, "I'm sorry, babe. Sh-t. I crushed a lot of girls' dreams today."
Who knew lie detectors and Hollywood heartthrobs could be such a hilarious mix? Selling Sunset just turned into the real estate reality show we never knew we needed!