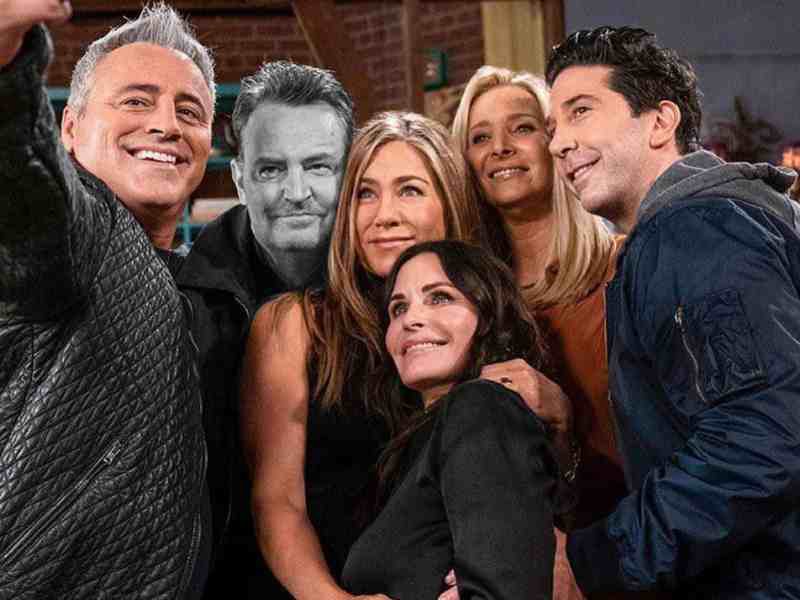 The beloved stars of Friends have finally broken their silence regarding the unfortunate demise of Matthew Perry. You know, Chandler Bing himself.
Jennifer Aniston, Courteney Cox, Lisa Kudrow, Matt LeBlanc, and David Schwimmer decided it was high time to spill the beans after the world was left in shock by their co-star's passing at the tender age of 54. And boy, did they have something to say!
In their earth-shattering statement, they spilled the beans, saying, "We are all so utterly devastated by the loss of Matthew. We were more than just cast mates. We are a family." Can you imagine those folks getting together for Thanksgiving dinner? Pass the cranberry sauce, Ross!
They went on, "There is so much to say, but right now we're going to take a moment to grieve and process this unfathomable loss." Honestly, we could all use a moment to process this, because seriously, Chandler Bing gone? Could life BE any more unpredictable?
They dropped this bombshell, "In time we will say more, as and when we are able." Well, folks, we're on the edge of our Central Perk seats, waiting for that juicy gossip.
For now, they've assured us that their "thoughts and our love are with Matty's family, his friends, and everyone who loved him around the world." Aww, isn't that sweet? It's like Ross, Rachel, Monica, Phoebe, and Joey sending a virtual hug to the whole planet.
This heartwarming message was signed by the gang – David, Courteney, Jennifer, Lisa, and Matt. Remember when they worked together for ten seasons on NBC, from 1994 to 2004? It feels like just yesterday, but apparently, time has flown faster than Joey chasing after a slice of pizza.