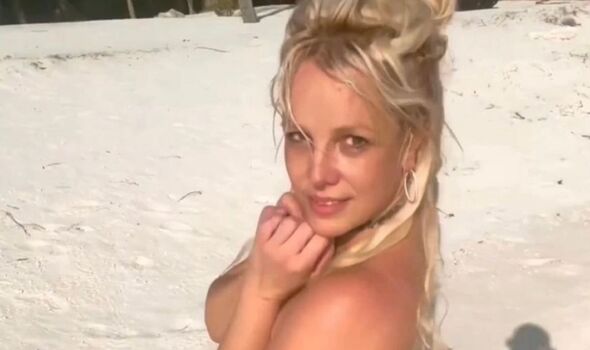 Britney Spears is the gift that keeps on giving, and she's not about to stop the party anytime soon!
The 41-year-old Queen of Pop dropped her tell-all, The Woman in Me, this week, and boy, did it spill the tea on her life under the spotlight. But hang on to your glittery hats, because Britney has more bombshells to unleash.
In a move that has us all eagerly awaiting more gossip, she's hinted at a second book. Breaking the news in classic Britney style, she hopped on social media, teasing us with hints of a release date and giving us an eyeful. How, you ask? Well, she posted a video of a guy smashing a mallet in an orchestra. Random, right? But, as Britney so wisely put it, "Humor is the cure to everything !!! Play on." And then, the grand finale: "Volume 2 will be released next year… get ready !!!"
You see, Britney had been dropping hints like breadcrumbs on a trail of glitter, letting fans know she was cooking up another literary masterpiece. But now she's just thrown the whole breadbasket at us!
And that's not all. In a separate post, Britney decided to give us a full-frontal view of her wild side. She posted a pic of herself au naturel on the beach, daring the world to gaze upon her. No, she didn't take up nude beach volleyball; she simply stood with her back to the camera, hands strategically covering the important bits. It's like she's saying, "I've been in this game for so long, and I still got it!"
Now, why a second memoir, you ask? Well, when you've been in the limelight for as long as Britney, you've got stories for days. Plus, it doesn't hurt that the first book is raining dollar bills on her. Cha-ching!
So, here's to Britney Spears, the woman who's about to release Volume 2 of her life story and has us all eagerly waiting for her next bombshell, all while breaking the internet with her sassy beach pic. Britney, you're a legend, and we can't wait to see what's in store next!