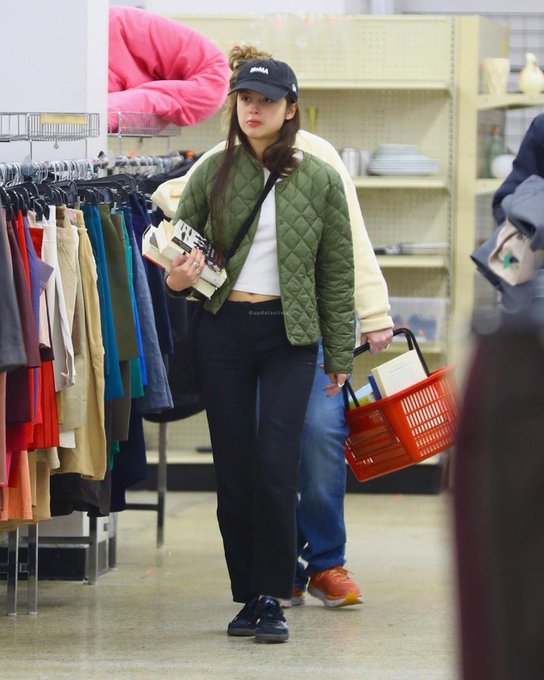 Olivia Rodrigo is embarking on a top-secret mission to hunt down some fresh, mind-boggling books!
The 20-year-old "get him back!" crooner was caught red-handed engaging in some daring book reconnaissance on a Friday afternoon (November 10) at none other than The Salvation Army library in the heart of the concrete jungle, New York City.
Olivia, our fearless bibliophile, was not taking any chances with the frigid fall temperatures. She showed up to the literary battlefield sporting a dazzling green puffer jacket, jeans that screamed "I'm here to read," and sneakers that whispered, "Don't mess with me; I'm on a literary quest!"
And if you've been living under a rock and haven't heard the gossip, our pop sensation just got nominated for a staggering six Grammy awards, folks! We're talking Album of the Year and a bunch of other shiny trophies that will surely look great next to her book collection. Move over, Grammy, Olivia's coming for your "Best Spoken Word Album" category next year!