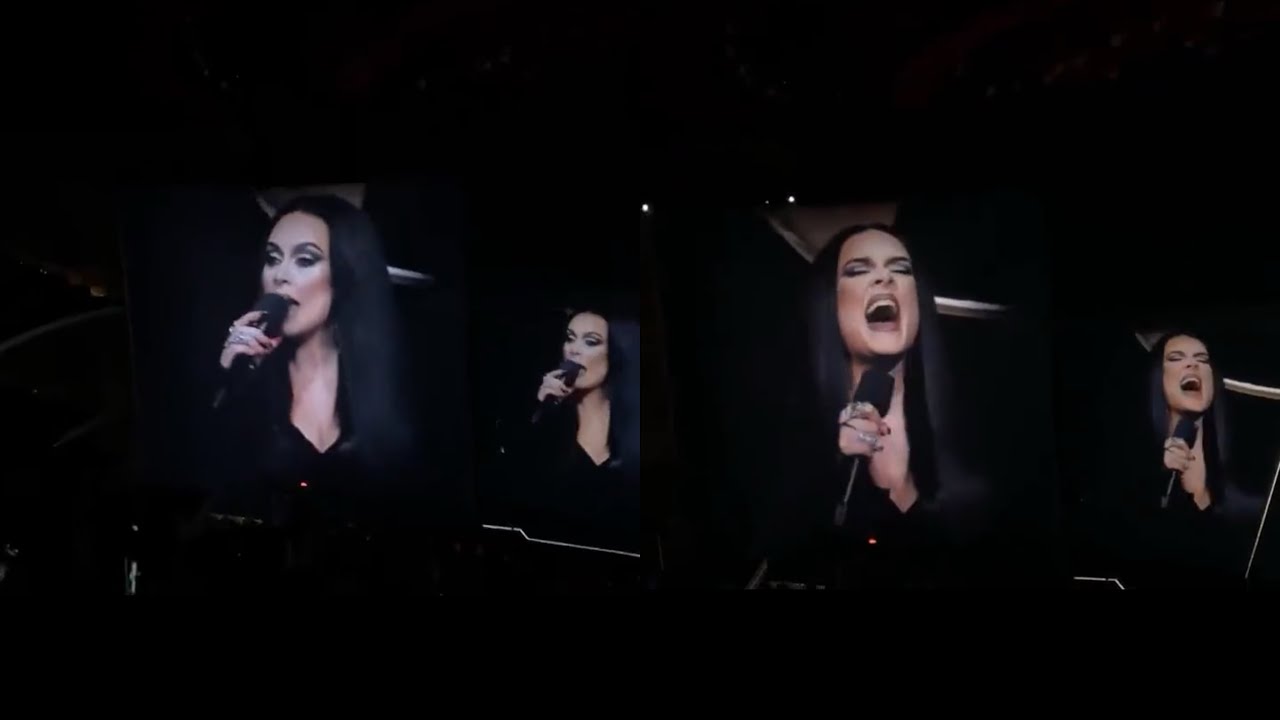 Adele, the queen of "Hello" and heartache anthems, is proving she's not just about soulful tunes, but she's also a Halloween aficionado in the making! Last night (October 27), this 35-year-old powerhouse turned her Weekends with Adele show in Las Vegas into a full-blown spookfest, and boy, it was a scream!
Adele, in all her Adele glory, transformed into none other than the iconic Morticia Addams. I mean, who knew she had such a dark side? Her costume game was on point, with a velvety black, floor-sweeping dress that had a train long enough to rival a wedding gown, a neck collar that could put Dracula to shame, and a glitzy silver belt that screamed "Halloween chic." And let's not forget that luscious black wig and makeup that screamed gothic goddess.
In a clip shared on Twitter, Adele confessed that she'd never dressed up for her shows before. She even dropped a hilarious hint that she might need to avoid looking at the inevitable onslaught of photos and videos of her in her Morticia getup.
Adele, ever the showstopper, turned to her audience and quipped, "Do you mind me being all fancy dress and stuff, you know, in costume? Do you?" Of course, the crowd went wild because who wouldn't want to see Adele doing her best Morticia Addams impression?
But the best part of it all? Adele's plan for some killer fangs was foiled, quite literally. She revealed, "I was gonna wear fangs. I had some fangs made just because of Halloween — not that I'm here as a vampire or anything like that," Adele chuckled. "And I did my soundcheck with them, and I had a lisp." Yes, even Grammy-winning superstars have to deal with the occasional wardrobe malfunction. She continued, "And so I thought, 'I can't not look like me and also not sound like me.'"
Oh, Adele, you may not have fangs, but you've certainly sunk your teeth into Halloween in style!
Easy On Me #adeleoween pic.twitter.com/RXTqTI1yU8

— Vivi G 🪐✨🍷❤️ (@vivitweets) October 28, 2023