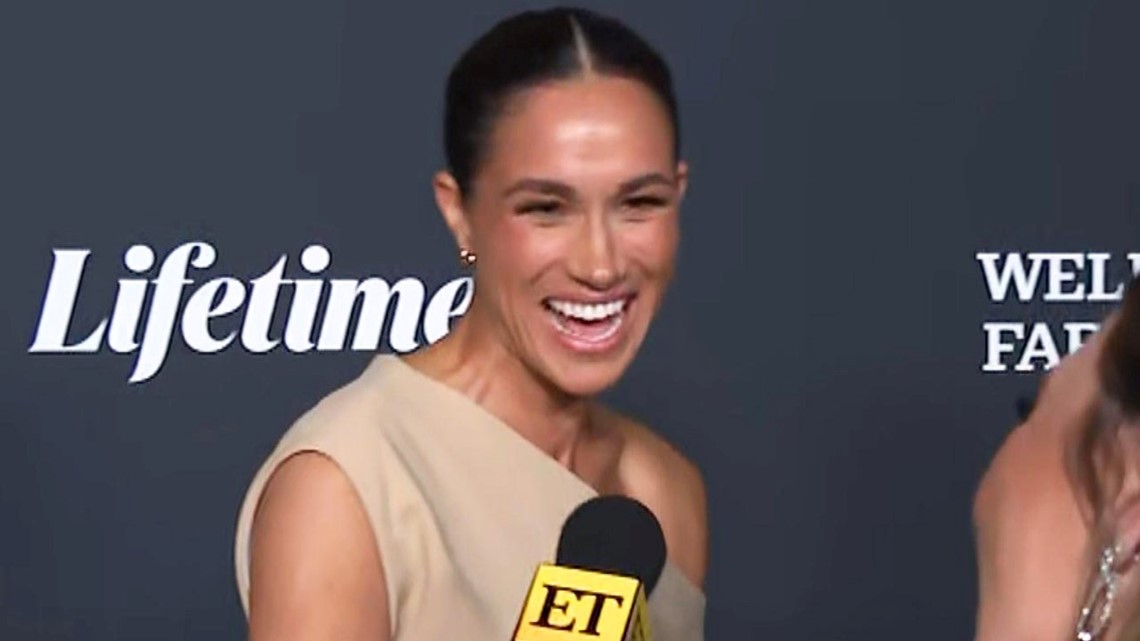 Meghan Markle, the dazzling Hollywood sensation who graced the red carpet in Los Angeles, spilled the royal tea on her quirky holiday shenanigans with Prince Harry and their dynamic duo of kiddos.
The Duchess of Sass-esse, in her latest star-studded performance in the US, spilled the yuletide beans to E! News with a twinkle in her eye, saying, "We're cooking up some fresh traditions now that the tiny humans are sprouting like holiday ornaments. And let me tell you, it's a jolly good time!"
In a plot twist that even Hollywood wouldn't have seen coming, the former actress, back in the limelight and shining brighter than a Christmas star, confessed, "I get a kick out of sprucing up and bedazzling the tree with my little troublemakers."
This year, breaking from tradition faster than Santa on rollerblades, the duchess revealed her festive antics. During her cameo at the Invictus Games, she unleashed another rare gem about her royal brood.
In a moment that rivaled the Oscars in emotional impact (we're pretty sure there were tears and everything), she threw a shout-out to her pint-sized partner-in-crime, four-year-old Archie, and the pint-sized princess, two-year-old Lilibet. With a gleam in her eye that matched the twinkle lights on a Christmas tree, she chirped, "Wishing you the absolute best time ever! We're your biggest cheerleaders, and we're counting down the days until we can drag our little rascals here to witness the greatness. Thanks a sleigh-full, you amazing people!"
Meghan Markle, proving once again that holiday traditions are even more fabulous when you've got a prince, two mini-mes, and a sprinkle of royal magic. Cue the jingle bells and roll out the red carpet for the most festive family affair in Tinseltown!