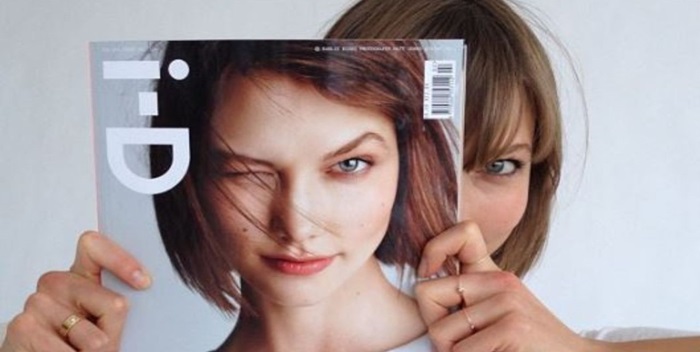 Guess what? Karlie Kloss just pulled off a move bigger than my attempts at dance – she's gone and bought i-D Magazine! Yep, the 31-year-old model and entrepreneur decided to splurge on the fashion publication from Vice Media Group, because why not add "media mogul" to her already impressive resume? The details of the deal are as elusive as my keys when I'm running late, but hey, who needs numbers when you've got style?
And get this – Karlie's not just playing boss, she's taking the CEO throne at the British brand. Move over, Queen Elizabeth – there's a new ruler in town! And to spice things up, i-D's top editor, Alastair McKimm, is now not just the chief creative officer but also the global editor-in-chief. Talk about a promotion – someone get that man a celebratory cuppa!
But wait, there's more. The sale? Oh, that was orchestrated through Karlie's shiny new company, Bedford Media, where she's not just a member but the chairwoman. It's like she's playing a real-life game of Monopoly, and she's collecting media outlets instead of properties.
Now, if you're wondering what's fueling this buying frenzy, Karlie's reps say it's her "deep passion for technology and the intersection of fashion, media, and culture." I mean, who doesn't love a good intersection, right? She's all about creating interconnectivity between the digital and physical worlds – probably to make sure her fashion empire spans both the virtual and real runways. Move over, Elon Musk – Karlie's bridging the gap between fashion and tech!
And let's not forget that this isn't Karlie's first rodeo in the world of magazine acquisitions. Back in 2020, she was part of a squad that snatched up W Magazine, giving Condé Nast a run for their glossy pages. So, while we're over here struggling to adult, Karlie's out here adulting like a boss – literally. Next thing you know, she'll be buying Vogue and turning it into the Karlie Kloss Fashion Extravaganza. Watch out, Anna Wintour – there's a new editor-in-chief in town, and she's bringing the funny along with the fashion!