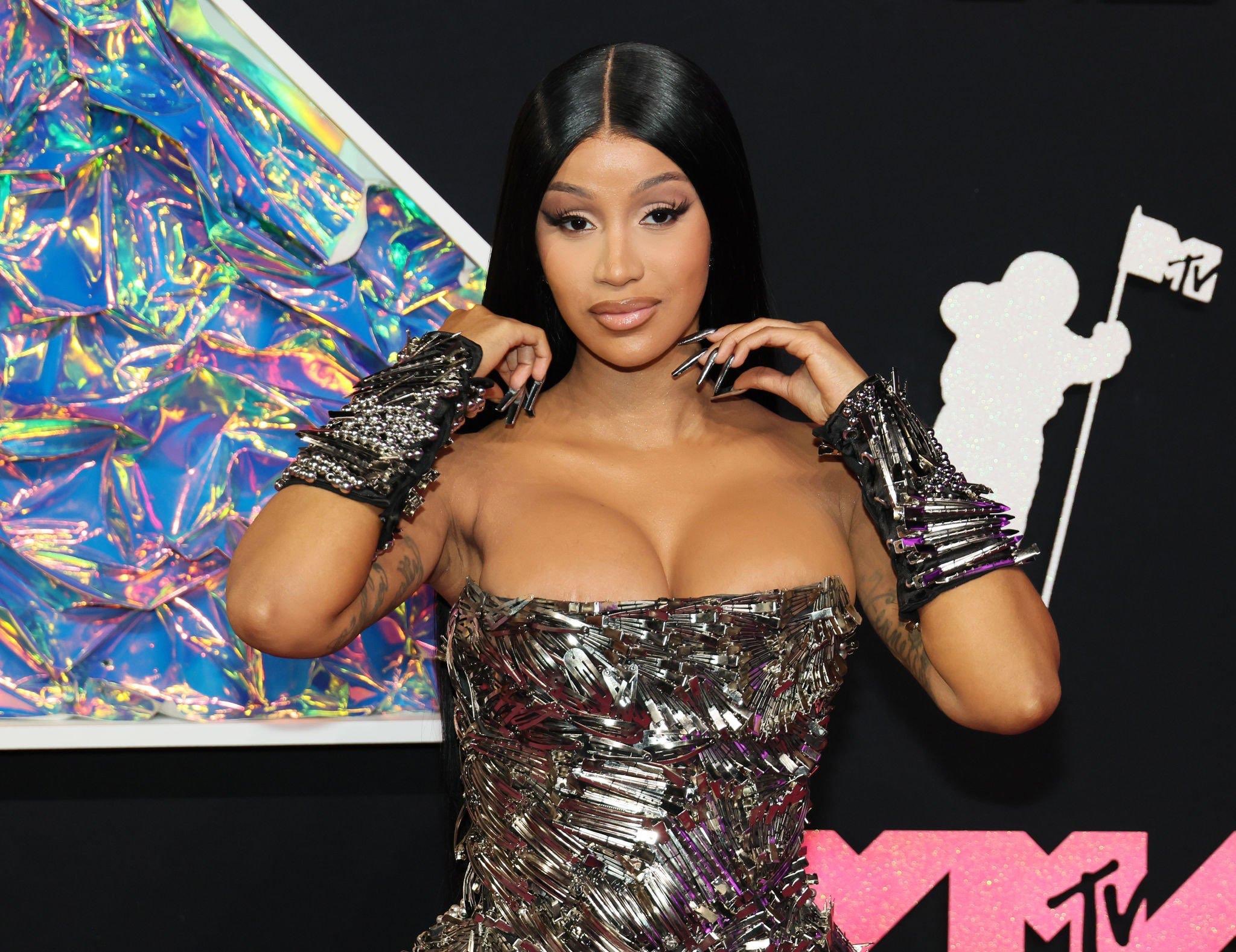 Cardi B is not here for the naysayers claiming she's throwing in the towel on her music career. Hold on to your wigs, because the saga continues!
The rap queen dropped her sizzling single 'Bongos (ft. Megan Thee Stallion)' over the summer, and it was hotter than a jalapeño in a sauna. She practically turned into the human embodiment of that fire emoji during the promotional blitz, and we were all living for it – well, except for those poor souls in Antarctica who probably missed the memo.
But, lo and behold, post-release, Cardi seemed to pull a Houdini on us. The spotlight was like, "Where'd she go?" and fans were left scratching their heads like confused cats. Things escalated when whispers of a Cardi hiatus started circulating faster than gossip at a tea party.
In a plot twist that had us all clutching our pearls, the rapper allegedly hinted at a musical siesta during a live chat. Cue the dramatic gasps and collective fan meltdown!
But fear not, dear Cardi enthusiasts, for the queen herself descended from her throne of mystique to set the record straight. Taking to the bird app (that's Twitter for you non-millennials), she declared, "I never said I was taking a hiatus… I'm just continuing with my social media break like I have been for the last few weeks.. not sure why that's causing such a ruckus. BG ya know where to catch me!"
BG, wherever you are, you better have your catching net ready because Cardi's out here like a rare Pokémon – gotta catch her before she disappears again!
Cardi B is not bidding adieu to the music scene. She's just taking a breather from the social media circus. Let's cross our fingers, toes, and any other crossable body parts for more beats and, fingers crossed, that mythical album dropping faster than a cat meme goes viral. Stay tuned for the next episode of "Cardi Chronicles: The Unfiltered Life of the Rap Royalty!"
I never said I was taking a hiatus… I'm just continuing with my social media break like I have been for the last few weeks.. not sure why that's causing such a ruckus. BG ya know where to catch me!

— Cardi B (@iamcardib) November 16, 2023