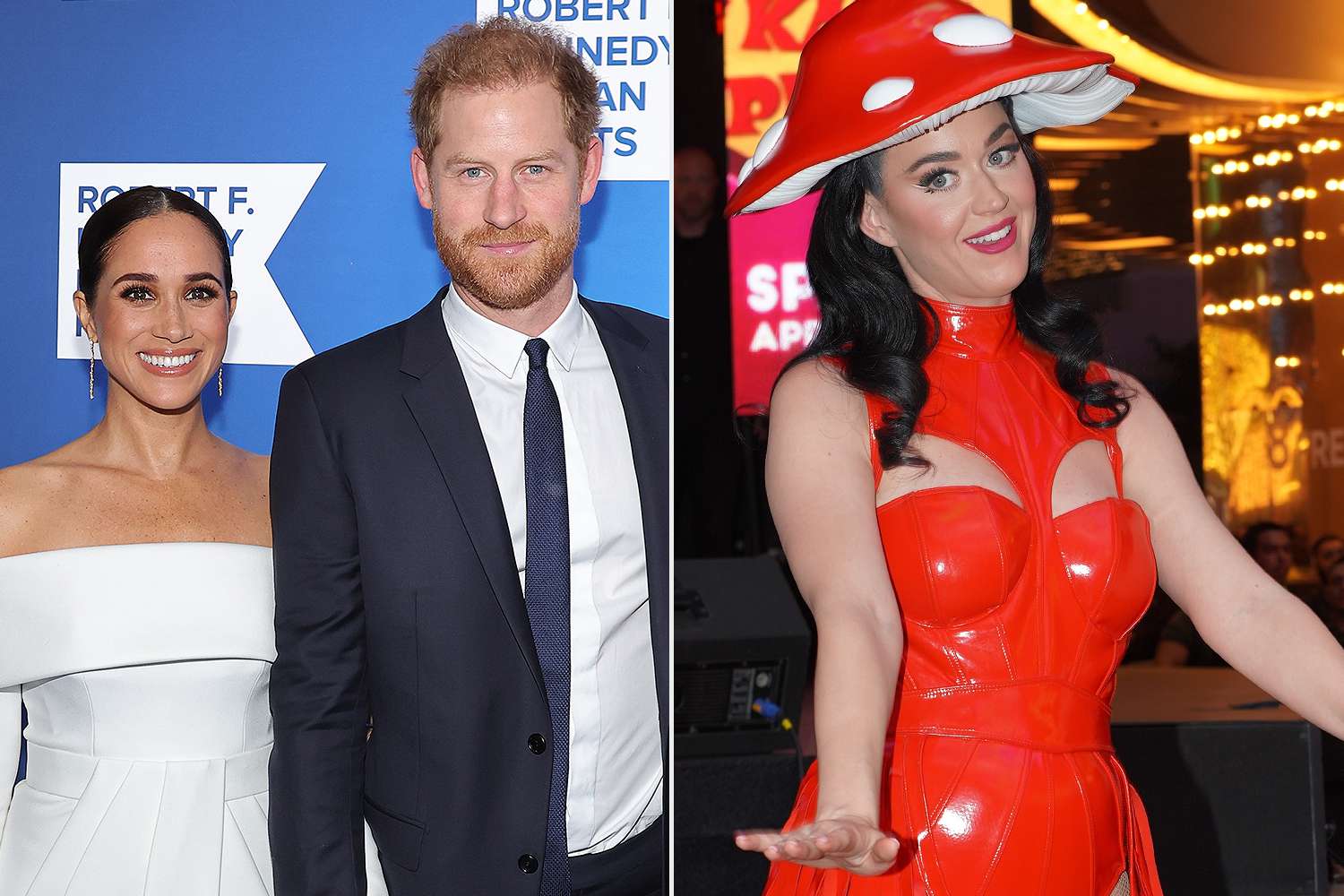 Katy Perry had the royal squad going bananas as she belted out her chart-toppers during one of her final residency gigs in the fabulous city of sin, Las Vegas!
Guess who decided to crash the Katy Perry concert party? None other than Prince Harry and Meghan Markle! Yep, the Duke and Duchess of Sussex, straight outta Buckingham Palace (well, not really, but you get the idea), joined the crowd to catch a glimpse of the 39-year-old pop sensation doing her thing. Talk about a royal sing-along!
And let's not forget that this ain't Katy's first rodeo with the royals. She's practically their unofficial court jester at this point! Remember, she previously wowed them with her tunes at King Charles' coronation earlier this year. Who knew Katy was moonlighting as the royal court's entertainment coordinator?
Now, here's the royal cherry on top of this musical extravaganza: a video making the rounds online shows Harry and Meghan getting the VIP treatment as they get escorted to their seats. Let's just say that their royal presence had the crowd turning their heads faster than you can say "tea and crumpets."
But did Katy get flustered by the regal attendees? Not a chance! She's cooler than a polar bear's toenails. After all, she's been through the royal meme grinder before. Remember that time she turned Charles' shindig into a meme-fest? Katy took it all in stride, laughing off the internet's jokes and even offering some behind-the-scenes royal gossip. Now that's how you handle a royal rumpus!
Prince Harry & Meghan Markle spotted at Katy Perry's Las Vegas show #PLAY. pic.twitter.com/yS4H1Eu8FZ

— Pop Crave (@PopCrave) November 5, 2023