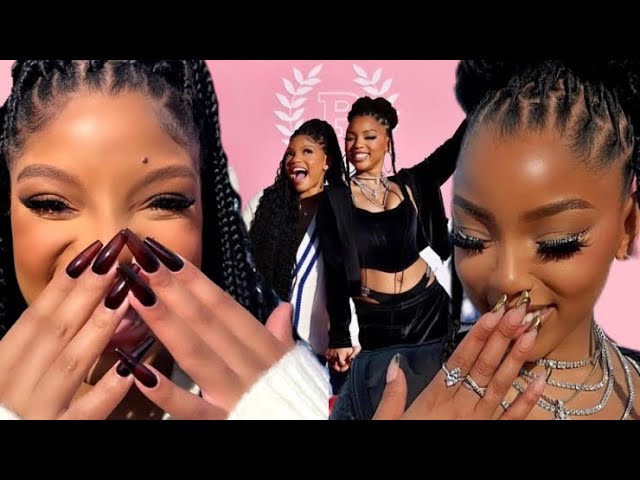 Halle Bailey and Chloe Bailey, the dynamic duo and brand ambassadors extraordinaire for Victoria's Secret PINK, embarked on an epic Texan adventure to host a holiday pop-up that was so poppin', it almost popped a button on Santa's red suit!
Picture this: it's November 3rd, in the heart of Austin, Texas, where the Bailey sisters decided to spread some holiday cheer. They hosted an immersive pop-up event that was so immersive, people emerged from it with tinsel in their hair and candy canes in their pockets.
What's on the menu at this holiday extravaganza, you ask? Well, they treated the attendees to a ski-lift photo opportunity that was so exhilarating, folks had to check their eggnog levels afterward. And you thought ski lifts were only for the slopes!
Feeling thirsty? No problemo! They dished out holiday-themed snow cone flavors that made you forget all about that pumpkin spice latte. Free PINK products? You betcha! Attendees walked away with scarves, beanies, and totes so stylish that even Frosty the Snowman would be jealous.
But the fun didn't stop there. Shoppers got an exclusive discount on the new collection that was so exclusive, you'd think it had a VIP pass to the North Pole.
Halle came dressed like your favorite cuddly teddy bear in an oversized cardigan, while Chloe rocked a crop top so daring that even Santa's elves blushed.
Rumor has it that Halle might be expecting a bundle of joy and tying the knot with her beau, DDG.