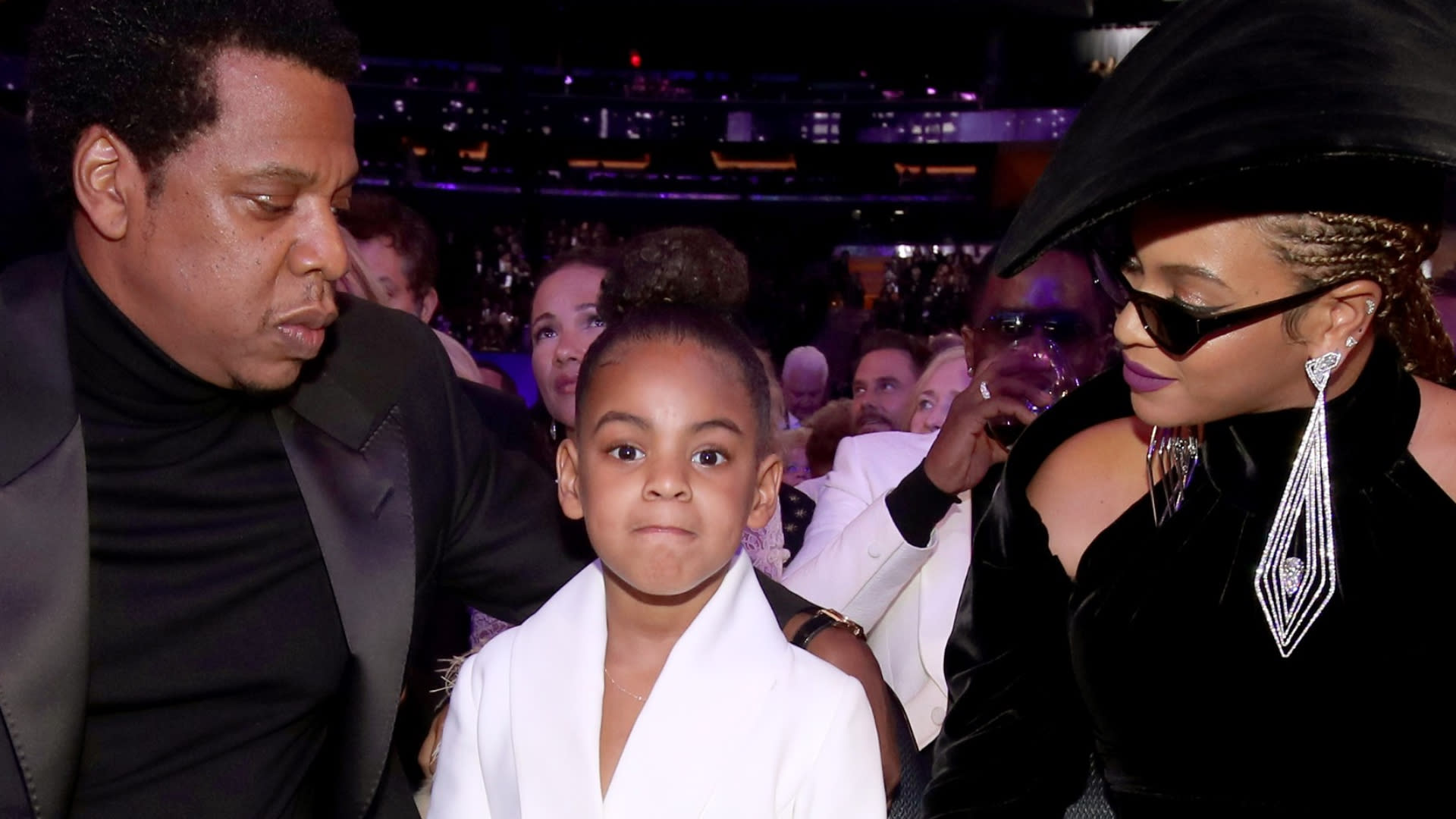 Jay-Z can't stop cheesin' like a Cheshire cat when he talks about his and Beyonce's offspring, the legendary Blue Ivy. This 11-year-old dynamo has been stealing the show at Bey's Renaissance Tour gigs, and we're not talking about just swiping cookies from the green room.
In an exclusive chat with the folks at CBS Mornings, the "Run This Town" maestro couldn't contain his excitement about Blue Ivy's stage presence. He spilled the beans on why her performances are like the ultimate mic drop.
Now, when Blue Ivy joins forces with Queen Bey during "My Power," she doesn't just walk on the stage – she struts, dances, and sprinkles a dash of magic that would put the Hogwarts gang to shame.
Jay-Z, wearing the proudest-dad-ever cap, couldn't help but gush, "I mean, it makes me super proud, and I still get goosebumps big enough to start a goose farm when I see her strut her stuff up there." And boy, does she strut! This little firecracker was born into the spotlight without even having the option to say, "I want to be a dentist," or something like that.
From day one, Blue Ivy has had more scrutiny than a detective with a magnifying glass. Everyone and their grandma have an opinion, from what she wears to how she styles her hair. It's like she was born in a 24/7 fashion police episode.
She's on that stage, belting out "My Power," and she's not just singing it; she's living it. You can't make this up – it's like a real-life Disney plotline, only with more glitter and sass. Jay-Z sums it up perfectly, "So for her to be on that stage and reclaim her power, and the song is called 'My Power,' you can't write a better story." Right on, Jay!
Imagine this: there she is, this pint-sized powerhouse, taking center stage in front of a roaring crowd of 80,000 fans. We'd be shaking in our boots, but not Blue Ivy. Sure, she was nervous, like someone trying to make a toast at their best friend's wedding, but she was ready to conquer that stage like a true mini superstar.
So, let's all tip our imaginary hats to Blue Ivy, who's rewriting the script of "Life as a Celebrity Kid." Who knows what's next for this little powerhouse? You can bet we'll be cheering her on from the sidelines, even if those sidelines happen to be a little too far away from the limelight.
Jay Z talks about Beyoncé's RENAISSANCE World Tour, Uncle Johnny & Blue Ivy in a new interview with Gayle King

"For me it's her best tour"#RENAISSANCEWorldTour pic.twitter.com/DSnCyKzdS0

— RENAISSANCE Updates🪩 (@B7Album) October 27, 2023