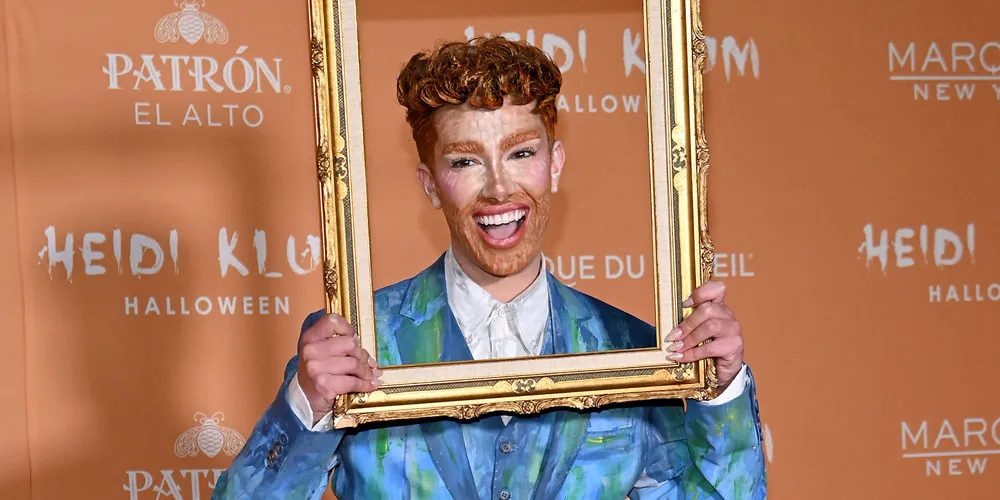 James Charles is shaking up the makeup game with his brand new creation, "Painted," and he decided to break the news in a way that was cheekier than a monkey stealing your lipstick.
The 24-year-old beauty wizard unveiled his brand, Painted, earlier this summer, and it was like an explosion of unicorns and rainbows in the beauty world. His first product launch was like the Fourth of July in your makeup bag – versatile and vibrant beauty paints that could make a chameleon jealous.
But James wasn't content to stop there. Oh no, he decided to drop a bombshell on the beauty community that was bigger than a glitter bomb at a unicorn's birthday party. Enter the "Basic Canvas" – a collection of his first powder eyeshadows since his Morphe palette was buried in the beauty graveyard.
Now, let's talk about the big reveal. James was all set to spill the beans on the "Basic Canvas," but it was like the ghosts of viral moments past decided to crash the party. We had "Flashback Mary" making a surprise appearance, his unforgettable Coachella outfit that left little to the imagination, and his courageous attempts at singing. It was like a trip down memory lane, but with a lot more makeup.
But amidst the chaos of his own viral history, James was determined to get his message across. He was on a mission to create "a staple product." And boy, did he deliver! The "Basic Canvas" boasts twenty-four glorious, neutral shades. Mattes and shimmers that are so perfect, even your grandma would want to steal them. It's a palette that can turn any makeup newbie into a Picasso of the face.
James couldn't resist a little humor, though. He pondered, "Because isn't the makeup that you guys do most just… basic?" Well, he might have a point there, but with the "Basic Canvas" in your arsenal, basic is about to get a whole lot more fabulous.
Now, the moment we've all been waiting for – when can we get our grubby little hands on this makeup magic? Mark your calendars! You can snag the "Basic Canvas" on November 14 via TikTok (because why not add some dance moves to your makeup routine?) and on November 15, it will hit the brand's website.
So get ready to paint your face with James' new creation and turn basic into bold. And remember, when you're applying the "Basic Canvas," you're not just doing makeup; you're creating art. Time to slay, queens and kings!