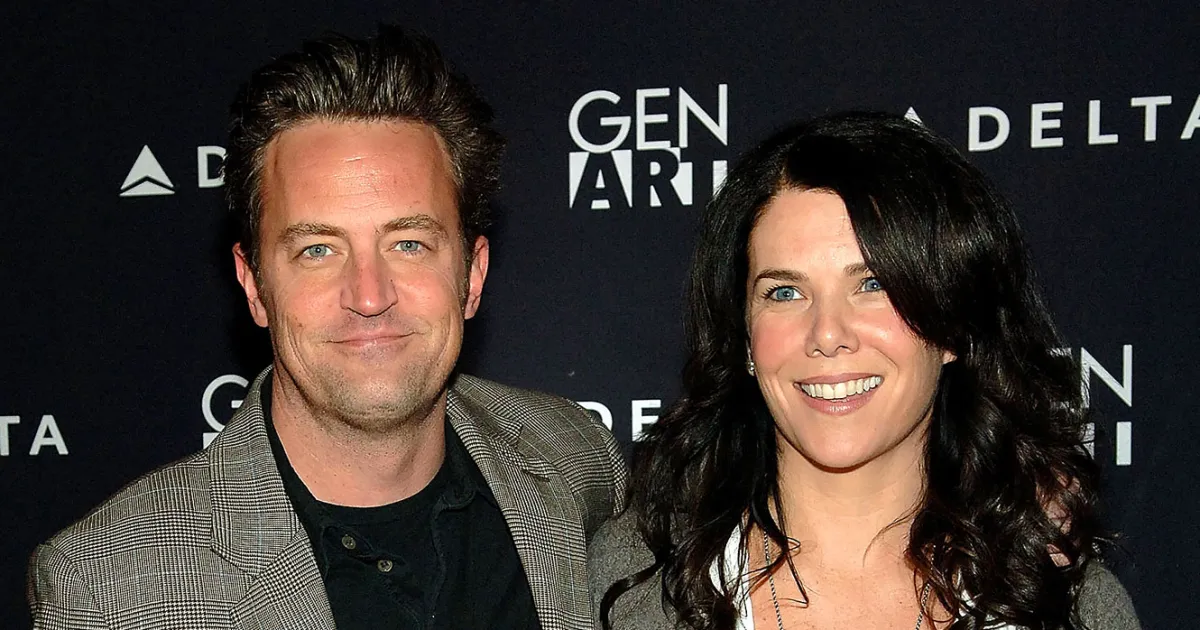 Our beloved Lorelai Gilmore, aka Lauren Graham, is sharing some tales from the crypt—or, well, from the set—with a touch of humor about the untimely departure of her friend and co-star, the one and only Chandler Bing… I mean, Matthew Perry.
Picture this dynamic duo navigating the treacherous terrain of TV shows like Studio 60 on the Sunset Strip, The Odd Couple, and Go On. Seriously, who knew two people could have so much on-screen fun without breaking into a fit of giggles? Lauren spilled the beans during an interview with CBS Mornings, and brace yourselves—it's not your average sob story.
According to the Queen of Quips herself, nobody could tickle her funny bone like Matthew. Tears rolling down her cheeks? Check. Uncontrollable laughter? Double check. The joy of being around him was apparently so infectious that you'd need a laughter vaccine just to hang out. Move over, stand-up comedians—Matthew Perry was the real laugh factory!
Now, onto the saga of the past year, where Matthew was strutting around like a proud peacock, basking in the glory of his written masterpiece. Yes, you heard it right. The man penned a book that touched more people than a static electricity experiment gone wrong. Lauren spilled the tea, saying it brought a level of happiness to Matthew that she hadn't witnessed in ages. Move aside, Shakespeare; we've got Chandler, the literary genius.
Matthew, in his true confessional style, openly chatted about his dance with the addiction devil in his 2022 memoir. It's like he took a page out of the "How to Be Candid and Hilarious" handbook. Who needs self-help books when you can have Chandler guiding you through the ups and downs of life?
And now, the grand finale—Matthew Perry's unexpected exit stage left. Lauren, still reeling from the shock, describes it as a tragic loss. But fear not, because he left us with his beautiful work, and that's definitely something to be thankful for. The man was on fire, and not just because of his witty comebacks.
So, here's to Matthew Perry, the man who made us laugh, cry, and appreciate the absurdity of life. May his jokes echo in the halls of sitcom history, and may his book continue to spread joy, laughter, and maybe a few coffee spews from unexpected outbursts. Cheers to a comedic legend, gone but not forgotten!
Lauren Graham on her best memory with Matthew Perry https://t.co/unOBoBVEHx pic.twitter.com/DTo9bKvpuO

— Kate (@Kate_MLP) November 16, 2023