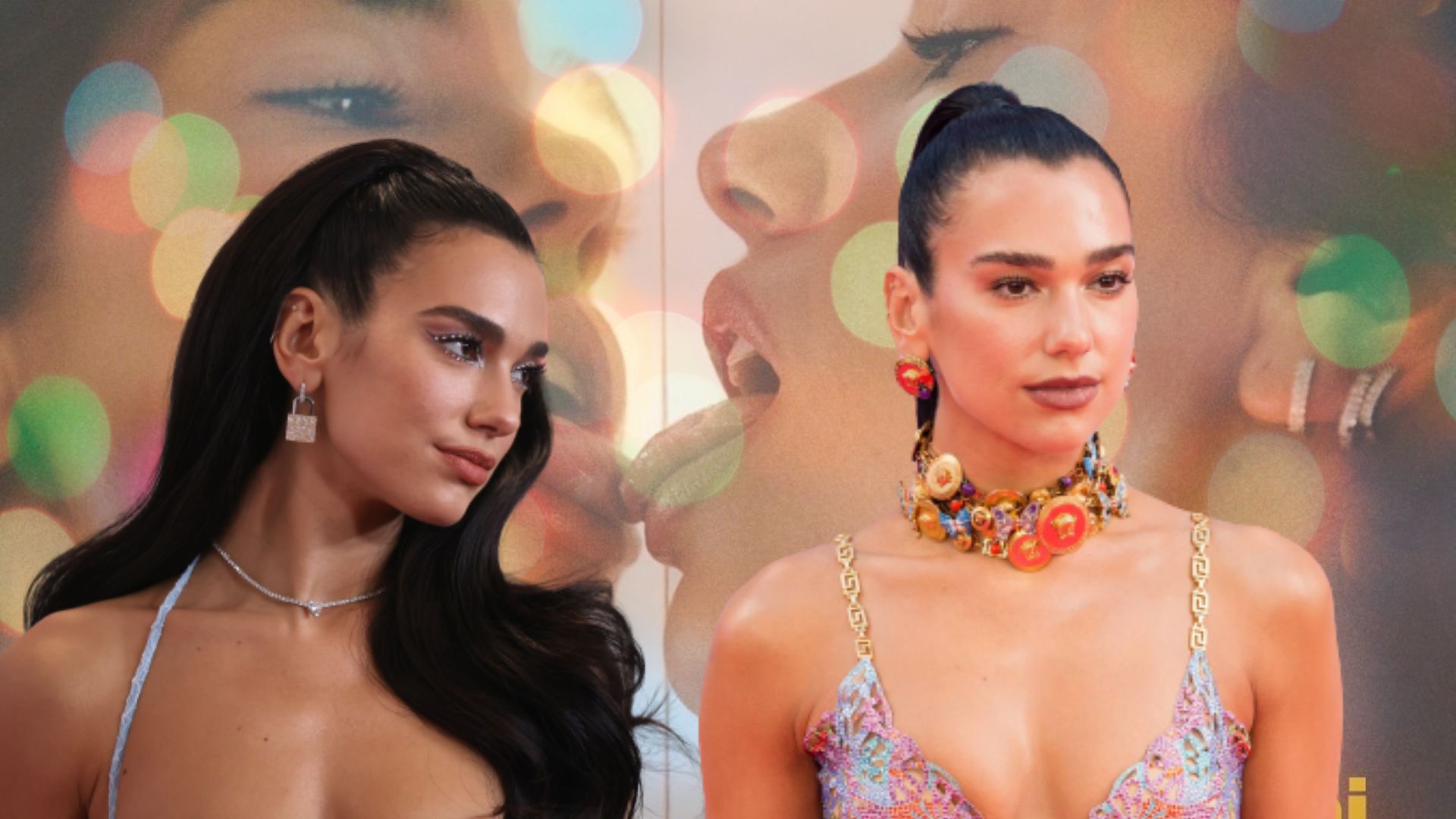 After keeping us on the edge of our seats with more teases than a mischievous cat chasing a laser pointer, the one and only "Don't Start Now" superstar has officially spilled the beans. Her latest musical masterpiece is aptly titled "Houdini," and it's about to hit the airwaves like a wizard in a straightjacket escaping from a tank of water. Grab your snorkel!
On November 9th at 11 PM GMT, Dua Lipa is dropping "Houdini." It's like the pop music heavens are aligning, and we're about to witness some magical musical escapades. She even unveiled the single artwork, and it's more enchanting than a unicorn riding a skateboard.
But before this grand reveal, Dua pulled a Houdini herself on Instagram, wiping her page clean like a secret agent erasing their tracks. We can only assume she was preparing for this epic musical escapade, leaving us all in suspense. Well, Houdini would be proud!
In case you've been living under a rock, Dua Lipa's last studio album, "Future Nostalgia," dropped in the midst of the pandemic chaos in 2020. And guess what? The pop princess isn't leaving her roots behind. She's here to remind us that her next record will still be pop because, heaven forbid, her fans might have a collective meltdown if she strayed too far. We can't have that, can we?
But here's the fun twist—Dua's cooking up a brand new sound that might be less about the house and disco beats we grooved to in hits like "Physical" and "Hallucinate," and more about 1970s-era psychedelia. Picture her singing on a disco ball-shaped UFO with aliens doing the cha-cha. That's what we're talking about!
She's also assembled a smaller squad of songwriting pals, and word on the street (or in this case, in her laughter) is that she's working with Kevin Parker from Tame Impala. When confronted about it, she slyly says, "I don't know what you're talking about," and then giggles mischievously. Dua, you're a master of secrets!
Dua Lipa is about to make us disappear into the enchanting world of "Houdini" while serving us pop tunes with a psychedelic twist. Get ready for the magic show of the year, coming soon to a playlist near you!