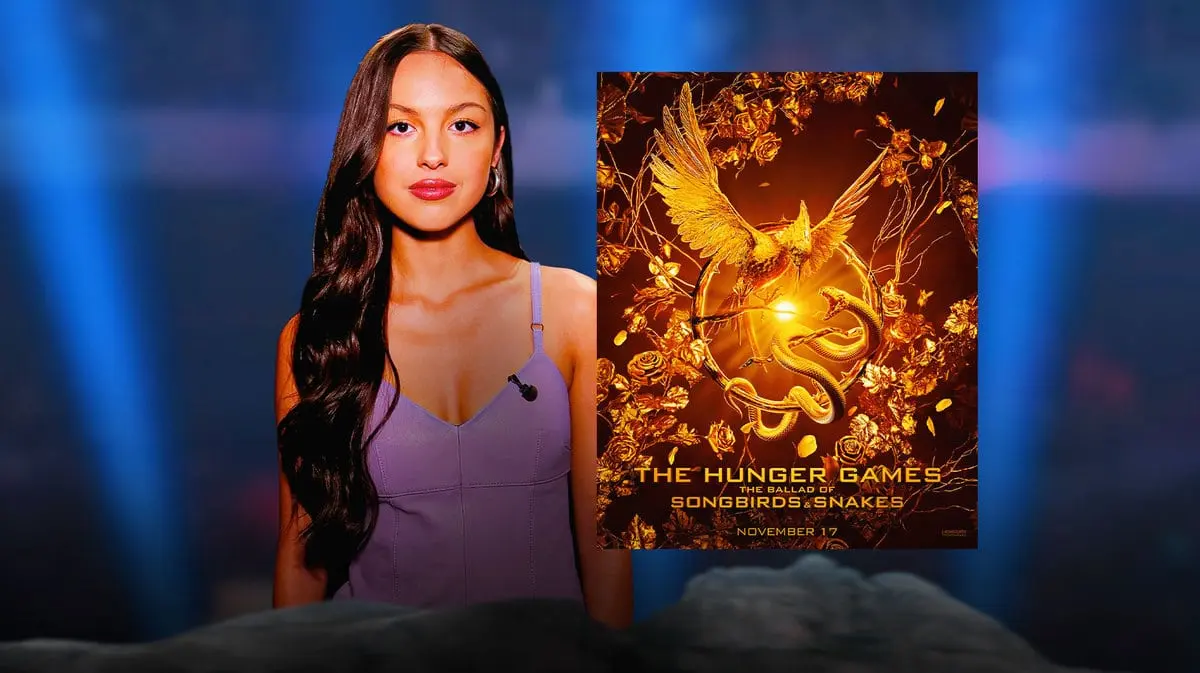 Olivia Rodrigo is diving into the world of The Hunger Games, and it's going to be epic! The 20-year-old pop sensation, who's been giving off some serious vampire vibes lately, dropped a breadcrumb trail that led fans on a wild goose chase.
Olivia's official fan page went all mysterious on us, tweeting out a telephone emoji, as if she's trying to tell us something in Morse code. Then, another fan page straight-up shared her hotline number. And what happens when you dial it? You're greeted with the soothing sounds of a guitar strumming a somber tune. It's like the hotline to the emotional rollercoaster!
It gets even more mysterious. Olivia, queen of TikTok, decided to grace the world with a video that appeared as quickly as it disappeared, just like a ninja in the night. In the video, she's kissing the air and throwing up three fingers, as if she's auditioning for the role of a movie ninja. And, of course, she follows it up with a sly smile and a tongue-out gesture. Like, come on, Olivia, stop being so cryptic!
Now, here's where it gets interesting. That video was cleverly stitched together with a trailer for the upcoming Hunger Games prequel. Coincidence? We think not! Olivia might be hinting at her involvement in the soundtrack for "The Hunger Games: The Ballad of Songbirds and Snakes."
Oh, and the excitement doesn't stop there. Olivia's official fan page dropped a bombshell by announcing a mysterious "TSX" billboard set to illuminate Times Square at 6pm ET today. What on earth could "TSX" stand for? Is it the name of Olivia's next hit single, or is it the secret code to unlock the Capitol's vault of forbidden bops? We're on the edge of our seats!
Let's not forget the legends who graced the soundtracks of the original Hunger Games movies – Taylor Swift, Arcade Fire, Maroon 5, Kid Cudi, Miranda Lambert, Coldplay, Sia, Lorde, Ellie Goulding, and many more. Now, Olivia Rodrigo is about to join this elite club, and we can't wait to see her arrow hit the mark in Panem.
The Hunger Games musical adventure is about to get a dose of Olivia Rodrigo's signature style, and it's going to be fang-tastic! Stay tuned for more quirky clues and epic tunes as we dive into the world of Panem with Olivia and her hotline bling.
Olivia Rodrigo shares a snippet of a new song, reportedly part of 'The Hunger Games: The Ballad of Songbirds and Snakes' soundtrack. pic.twitter.com/SzwTas5T6Y

— Olivia Rodrigo Stats (@statsrodrigo) October 31, 2023