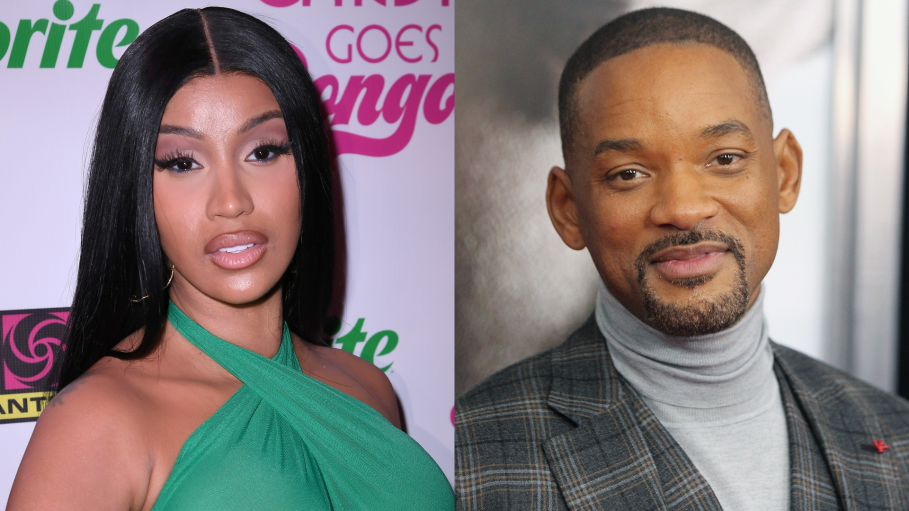 Hold on to your wigs and grab some popcorn, because Cardi B just swooped in like a superhero to defend Will Smith from the latest episode of "Drama: Hollywood Edition." I mean, who needs Marvel when you've got Cardi on standby?
So, here's the tea: Will Smith's ex-assistant's assistant's assistant's cousin, Brother Bilaal, spilled some piping hot gossip to internet sensation Tasha K. Apparently, there's a rumor floating around that Will and Duane Martin had a rendezvous in a dressing room. Cue the dramatic gasps!
But fear not, for Cardi B is here to sprinkle some wisdom on us. Taking to Instagram, the queen of quirk expressed her empathy for Will Smith. According to Cardi, being a Libra is no joke. They face more scrutiny than a cat in a room full of rocking chairs. And when they're pushed, they unleash passionate outbursts that even Shakespeare would envy. So, step off, haters!
In her Instagram sermon, Cardi pleaded with the masses not to judge Will unfairly, proclaiming, "I feel like y'all doing that to Will Smith, and I feel like some people never f*****g change. I'm so tired of people picking on that man." Preach, Cardi, preach!
But that's not all. Our girl Cardi also threw shade at Tasha K. for stirring the pot without considering the potential damage to someone's mental health. It's like she's the guardian angel of celebrity well-being, armed with a glittery scepter and killer comebacks.
And let's not forget, this isn't Cardi's first rodeo with Tasha K. Oh no! In January 2022, Cardi took her to federal court and walked away with over $4 million. Why? Because Tasha K. had the audacity to spread rumors about Cardi being a pro athlete in the oldest profession and catching STIs. Talk about a wild imagination!
Cardi B, the defender of the famous and the fabulous, riding in on her social media chariot, wielding truth bombs and shutting down rumors like it's nobody's business. Who needs a sitcom when you've got Cardi's commentary? Popcorn, anyone?