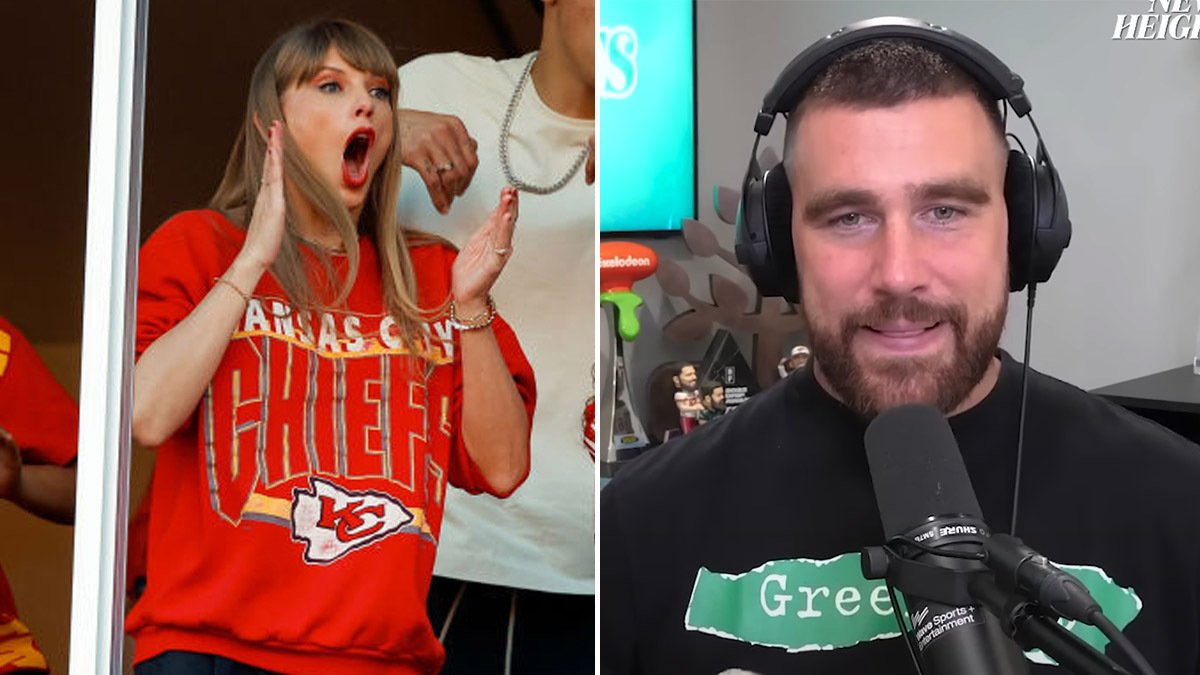 Guess what? Travis Kelce just gave Taylor Swift a shout-out that's more special than a unicorn doing the cha-cha!
On the latest episode of his New Heights podcast, the 34-year-old Kansas City Chiefs tight end and his brother, the 36-year-old center for the Philadelphia Eagles, Jason Kelce, unveiled some fan artwork that's basically a masterpiece in hilarity.
Picture this: In one cartoon drawing, Travis and Jason are locked in a bro-hug, proudly sporting T-shirts with jokes so inside, even Sherlock Holmes would need a decoder ring.
Jason's caricature is rocking a tee that boldly declares, "Happy Centers' Day Feb. 30," because who needs a regular February 14 when you can have an imaginary celebration on the 30th day of a make-believe month? Genius!
And as for Travis? Well, his shirt reads "On the Map" with a portrait of his face superimposed on the United States. Move over, Mount Rushmore; we've got Mount Kelce!
Travis, in his infinite wit, reads his shirt out loud, "Happy Centers Day." But oh no, Jason is quick to correct him, deadpanning, "It's not Centers' Day, it's New Heights Day February 30." Classic Jason, always keeping us on our toes with his calendar gymnastics.
Travis, giving credit where credit is due, praises the artist for the masterpiece. But of course, he couldn't resist throwing a playful jab at Jason, suggesting he won't be RSVPing to either holiday bash.
Travis Kelce, officially "on the map" thanks to his newfound fame courtesy of dating Taylor Swift. Move over, internet memes; this cartoon just became the MVP of Travis' hilarious journey into the spotlight!