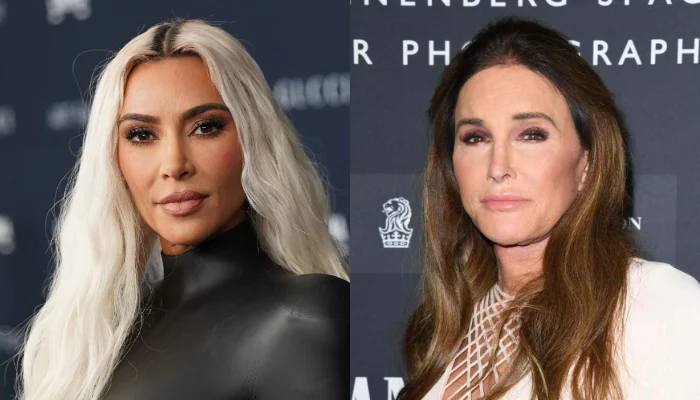 It's Caitlyn Jenner's birthday and we're not just celebrating any birthday; she's officially 74 years young! The whole Jenner-Kardashian circus, I mean family, gathered 'round the social media campfire to sing their digital praises for this momentous occasion.
Kylie Jenner, that makeup mogul with the lip kit game, shared a sweet baby pic of herself on her Instagram Story, cozied up in Caitlyn's loving arms. She wrote, "Happy birthday @CaitlynJenner 🤍," and honestly, baby Kylie's eyebrows were already on point. Good genes or good makeup, you decide.
Not to be outdone, Kim Kardashian did her own throwback thing. She dug up a vintage snapshot of her and Caitlyn back in the day when SKIMS was just a glimmer in her eye. Kim gushed, "Happy birthday @CaitlynJenner, Love you ❤️," because nothing says love like a well-curated Instagram post.
Now, Caitlyn's birthday coincided with some jaw-dropping news. In an interview with The Times, she spilled the tea on her relationship status, and it's dryer than the Sahara in July. The reality star proclaimed, "I'm very single. I'll never have a relationship in the future. I just don't see that in my life. I am not looking for that."
Why, you ask? Well, she's got more family than you can shake a stick at, and if she wanted to, she could have dinner at someone's place every single night of the week. Yep, that's what we call a Kardashian-Jenner buffet extravaganza.
Caitlyn is the proud parent of two fur babies named Bertha and Baxter, which means her life is more doggone exciting than you'd think. Oh, and did we mention she's a high-flying airplane enthusiast and a golfing extraordinaire? Not to mention her secret life as a race car driver. Who knew? She races cars for fun, people! It's not a career or a business; it's a hobby. A hobby that probably involves a whole lot of Zooming, vroom-vrooming, and screeching around the cul-de-sac.
And what's the secret sauce to her youthful glow? She's not chasing Olympic gold medals; she's just pursuing good health, people. No insane workouts, but she's flexing those biceps as often as possible, whatever that means.
But that's not all. Caitlyn's got another trick up her sleeve – she's about to grace our screens with her presence in "House of Kardashian," a three-part documentary that's currently captivating the Brits and coming soon to Peacock in the U.S. Brace yourselves, it's a Caitlyn solo act because, well, the other Kardashians and Jenners are busy doing Kardashian-Jenner things. When asked why she's doing it, Caitlyn chimes in with, "You know what? I want to get involved. I want to do my best to be very positive and really represent the family and the kids in a positive way."
Caitlyn Jenner's birthday shenanigans are as lively as ever, filled with family dinners, dog walks, airplane adventures, and an unexpected racing career. And, of course, we've got "House of Kardashian" to look forward to, where she'll be the one and only star of the show.