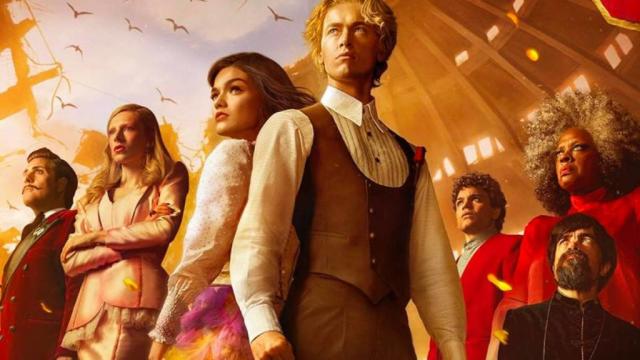 Hold onto your Mockingjays, because Rachel Zegler and the gang of misfits from the Hunger Games prequel flick, "The Ballad of Songbirds and Snakes," are about to storm back into the limelight, thanks to a little sprinkle of SAG-AFTRA magic in the air! 🌟🍀
In case you've been living under a rock in District 13, let us fill you in: The recent trend in Tinseltown has been all about playing hide-and-seek with star-studded premieres and those charming cast interviews. Seriously, actors couldn't even post their latest masterpieces on social media, and there were some strict costume guidelines for Halloween parties. Talk about a cinematic crisis!
But hark! Behold the glorious revelation! "The Ballad of Songbirds and Snakes" is here to save the day and bring the sparkle back to the red carpet, just in the nick of time for its release next month. 🎥🎉
Variety spilled the beans, revealing that Lionsgate, the brains behind this cinematic extravaganza, managed to pull a rabbit out of the hat (or rather, a mockingjay from the cage) by scoring a temporary truce with the actors' union. This means our beloved cast can finally step out of their homes and talk about the movie, all while the SAG-AFTRA strike continues to stir up Hollywood like a cauldron of Capitol soup.
Now, you might be wondering how Lionsgate managed to pull off this magical feat. Well, they aren't buddies with the Alliance of Motion Picture and Television Producers, so they had to dance to the union's tune. You can bet they had to make a deal that's longer than one of Peeta's bread lines.
Not to be outdone, "Priscilla," starring the dashing Jacob Elordi, also wiggled its way into this enchanting agreement. It seems like there's a dash of movie magic in the air, and it's not just the Mockingjay pin!
So, grab your bow and arrow (metaphorically speaking), because "The Ballad of Songbirds and Snakes" is swooping into theaters on November 17th! Hunger Games fans, sharpen your senses because there's a Katniss Everdeen Easter egg waiting to be discovered. May the odds be ever in your favor, and may the laughs keep rolling in the Capitol! 🏹😆💃