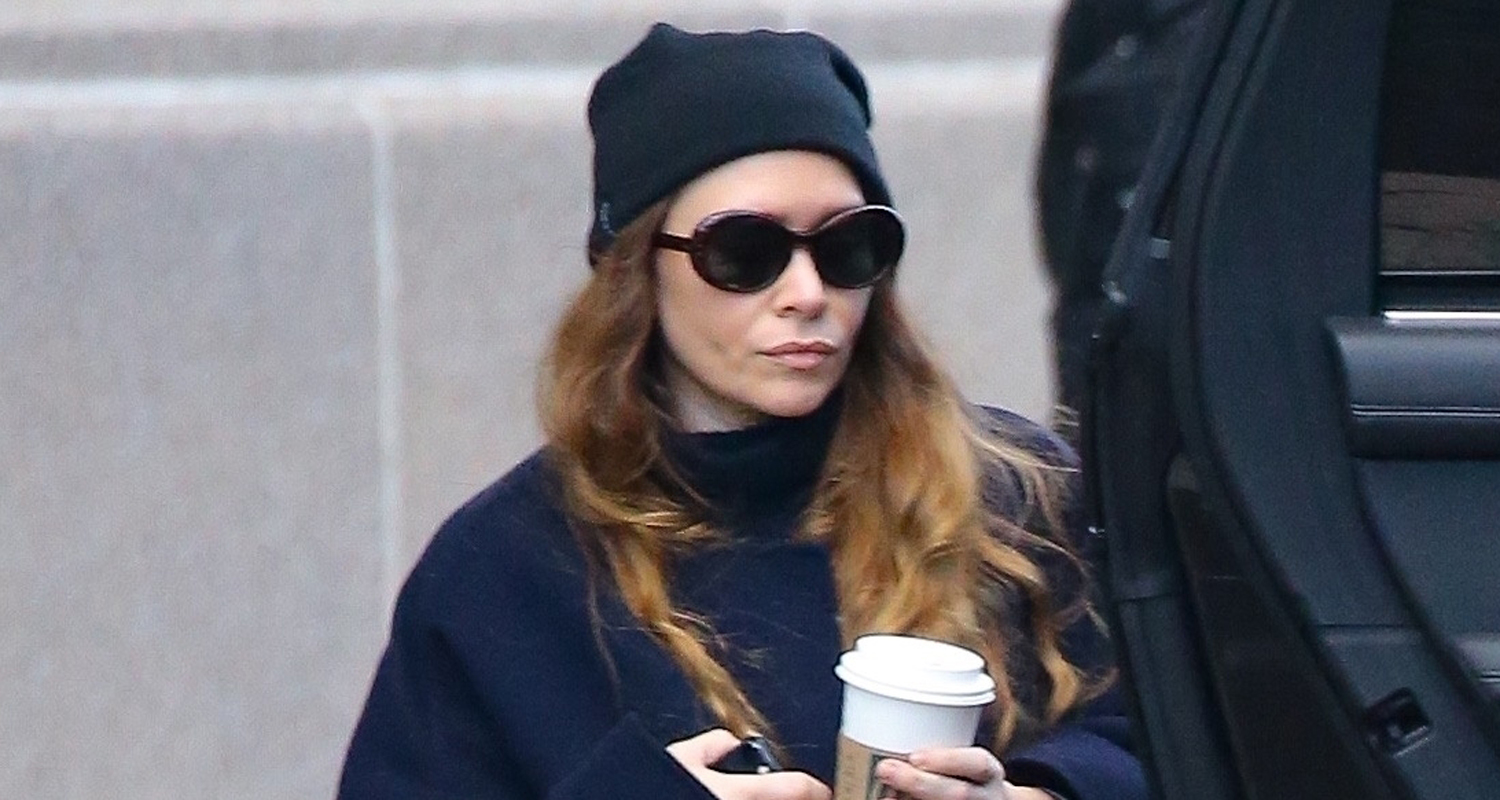 Ashley Olsen is on a mission for her caffeine kick!
The 37-year-old fashion maven of The Row, and newest member of the "Mom Club," embarked on a coffee crusade that would make even the most zealous barista raise an eyebrow. Clutching her java treasure from Starbucks, Ashley strutted her stuff on the streets of the Big Apple one fine Wednesday afternoon (November 1).
Decked out in her caffeinated armor, Ashley sported a navy coat that said, "I mean business, but make it fashion." She paired this statement piece with jeans that declared, "I'm still a regular person, just a fabulously rich one," a black beanie for that extra dose of cool, and sunglasses because, well, stardom waits for no one.
This Wednesday rendezvous stands as a momentous occasion, for it's one of the first times Ashley has graced the world with her presence since the revelation that she and her better half, Louis Eisner, became the proud parents of a baby boy named Otto. Otto, the little cherub, marks the newest addition to their family tree. The couple took their vows in December 2022, and now they've added parenting to their list of accomplishments. Who says you can't have it all? Ashley certainly does it with style!