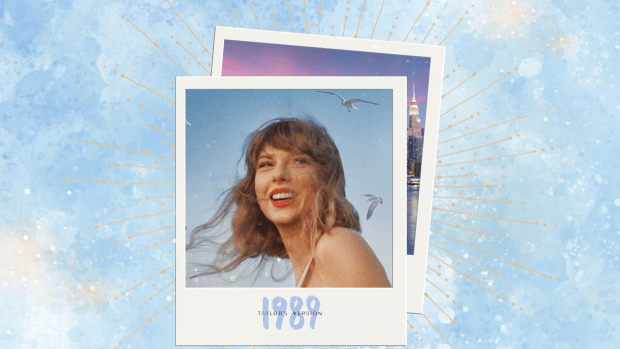 Taylor Swift is about to make a grand entrance that'll have you wondering if she's secretly an intergalactic pop superstar! That's right, our favorite chart-topping sensation is back with '1989 [Taylor's Version]' and she's not here to play small. This is Taylor Swift, after all, and she's ready to conquer the universe of music.
Now, you might be thinking, "What's the big deal with Taylor re-recording her albums?" Well, it's all part of her master plan to grab the steering wheel of her music career and regain control. And she's not just rehashing the past; she's re-vocalizing it! The result? A brand new take on her 2014 smash '1989.'
With hits like 'Blank Space,' 'Bad Blood,' and 'Shake It Off' (you know, the songs you couldn't escape even if you tried), plus some secret gems hidden in the vault, like 'Say Don't Go' and 'Now That We Don't Talk,' this project is about to drop on the Billboard 200 like a meteor with first-week sales predicted to be somewhere in the stratosphere:
Hold onto your wigs, we're talking 1.45 million to 1.55 million units! That's right, Taylor's about to make history once again. This ain't her first rodeo; she's already debuted six albums with sales north of one million in the first week. Remember, the original '1989' came out with a mere 1.29 million. She's here to outdo herself!
And if she reaches the summit of the Billboard 200 with this album, which she probably will (let's be honest), it'll be her 13th #1 on that chart. That means Taylor Swift will break the tie with Drake and emerge as the artist with the most #1 albums this century. Move over, Champagne Papi, it's champagne and confetti time for Taylor!
Now, let's keep it real for a second. The only two acts in history with more #1 albums than Taylor are JAY-Z (with 14) and The Beatles (with a whopping 19). So, Swift might not be conquering the entire musical universe just yet, but she's definitely in the same solar system. Taylor Swift, the cosmic superstar! 🚀🌟