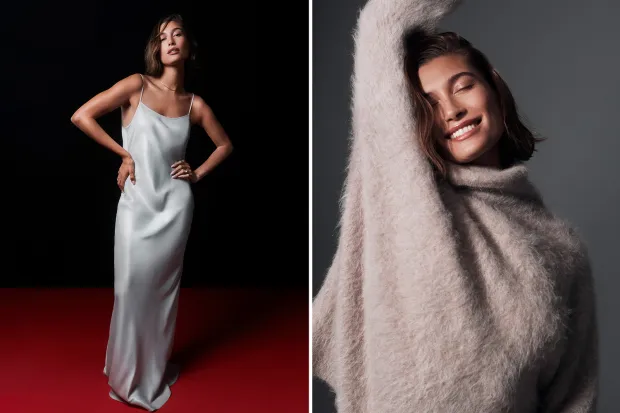 Brandon Flynn is back at it again, and this time he's shedding more layers than an onion with an identity crisis in the latest Calvin Klein Holiday 2023 campaign!
Behold, the 30-year-old heartthrob, bravely baring his chiseled chest for all the world to see. He's not just stopping at shirtlessness; oh no, Brandon is also flaunting his skivvies, modeling the Calvin Klein Holiday collection like a true champion of undergarment elegance.
In this year's spectacular campaign, we're not just treated to Brandon's scintillating semi-nudity; we also get the dazzling presence of none other than Hailey Bieber! She's strutting her stuff in a multitude of fabulous women's collection pieces that are sure to make you say, "Calvin Klein, take my money!"
What's so special about this year's Calvin Klein Holiday collection, you ask? Well, it's not just your run-of-the-mill holiday wear. It's a modern twist on classic festive dressing. Think reinvented slip dresses, fancy schmancy tailoring, and outerwear so versatile it can double as a one-size-fits-all parachute. Plus, there are denim essentials that are so essential you'd think they were part of the food pyramid. It's all curated for every occasion, whether you're planning to wear it or gift it – because nothing says "I love you" like a pair of Calvin Klein undies, right?