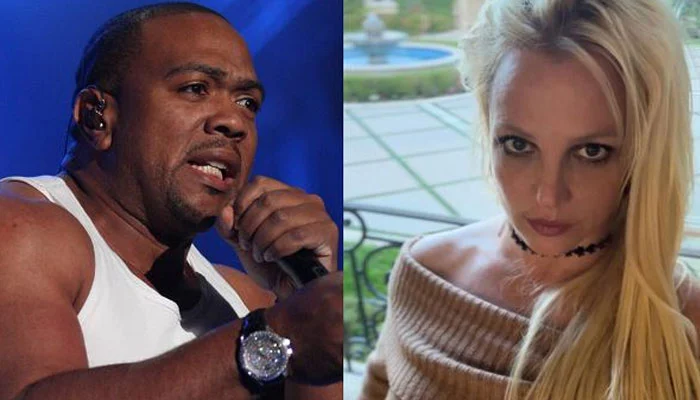 Timbaland's on an apologetic spree, and it's not because he accidentally ate the last slice of pizza. Nope, this time it's all about his foot-in-mouth moment regarding Britney Spears.
The hitmaker, usually vibing at the top of the charts, took an unexpected detour into the world of social media drama. Why, you ask? Well, he spilled some tea about Britney during a chat about his buddy Justin Timberlake's ex.
Timbo, with a musical resume longer than my grocery list, got grilled about the juicy details Britney spilled in her book, 'The Woman in Me.' Instead of smoothly dodging the question like a ninja, our dear 51-year-old maestro suggested that Timberlake should've equipped Spears with a "muzzle."
Now, in case you missed the memo, muzzles are typically for your untamed, wild creatures—like your neighbor's unruly Chihuahua or your cousin's chaotic toddler.
As you can imagine, the Britney army wasn't having it. They roared back with the fury of a thousand pop divas, and suddenly, the tides of sentiment began to shift.
But fear not, for Timbaland didn't stay in the doghouse for too long. He hopped onto Instagram Live faster than you can say "hit single" to issue a heartfelt apology:
"Sorry to the Britney fans… and Britney herself. Yep, I'm all about respecting women now. Hell yeah."
And just like that, Timbaland went from trending for all the wrong reasons to the man of the hour, bringing laughter and redemption in his wake. Keep those muzzles for the dogs, Timbo!
Timbaland apology to Britney Spears and fans pic.twitter.com/SvFkysKirR

— Fan Account 📖🌹 (@britneycharts) November 8, 2023