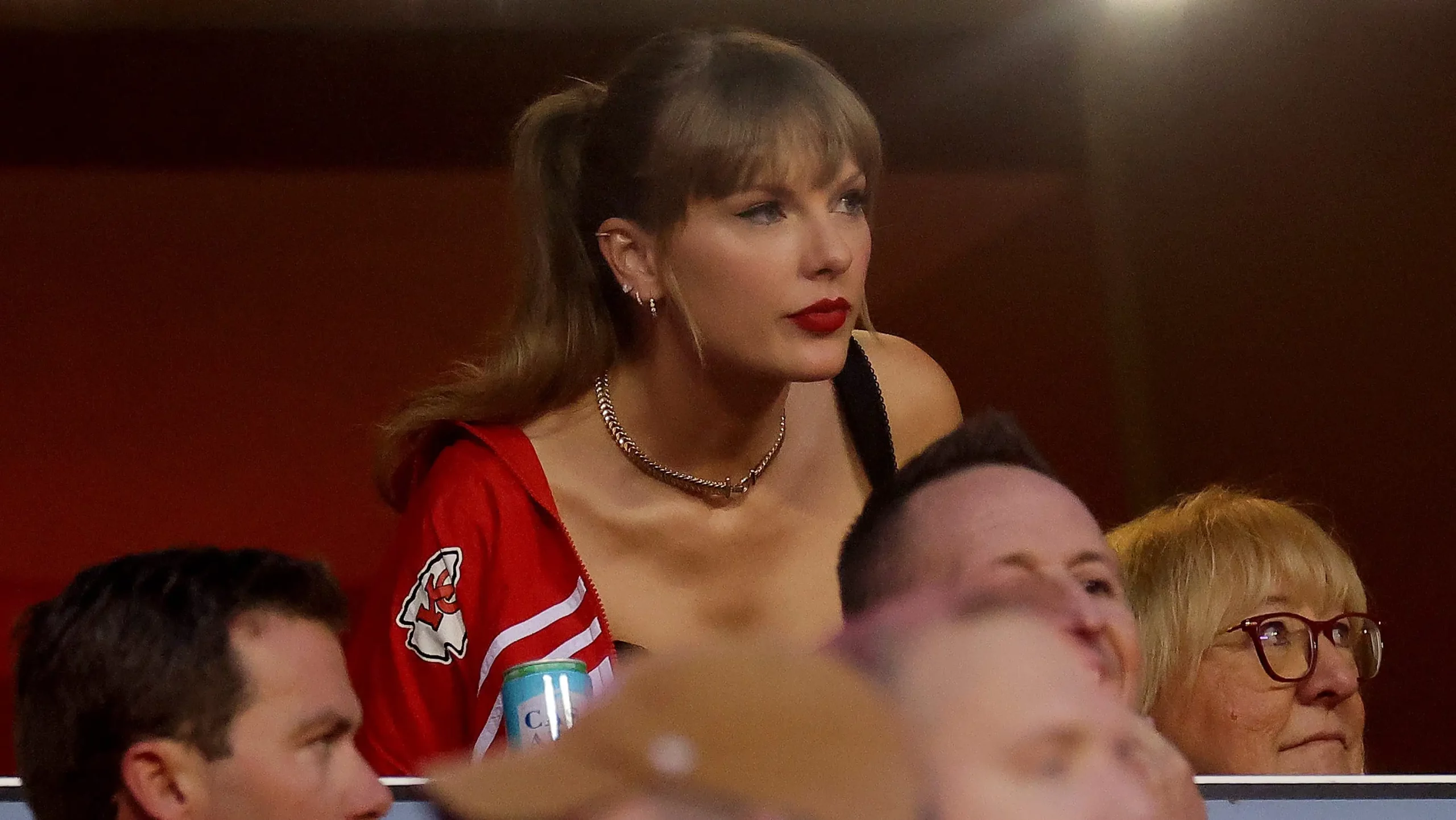 Taylor Swift is pulling a disappearing act at the Kansas City Chiefs' showdown with the Philadelphia Eagles tonight (November 20) at Arrowhead in Kansas City, Mo.
Rumors were swirling that the 33-year-old pop sensation might grace the stands to cheer on her beau, Travis Kelce. Alas, Swifties, brace yourselves – she's a no-show!
Now, why on earth is Taylor giving Arrowhead the cold shoulder? Well, buckle up, because she's got a concert for her Eras Tour stealing the spotlight that very same night! Move over touchdowns, we've got Taylor hits to perform.
Initially, it seemed like a breeze for Taylor to jet back after a concert the night before. But oh no, fate has a sense of humor. One of her weekend gigs got a rain check to Monday, all thanks to Mother Nature's extreme temperature shenanigans.
Taylor did tip her hat to the Chiefs, Travis, and probably even Patrick Mahomes in an Argentinean concert not too long ago. Talk about a musical touchdown pass!
But hold your laughter, because it seems Philly isn't taking any chances. A while back, an Eagles player spilled the beans, saying he'd rather not have Taylor grace the Super Bowl rematch because, apparently, every game she attends, the Chiefs emerge victorious. Did she bring a rabbit's foot or a lucky guitar pick?
To make matters more hilarious, a Philly radio host spilled the tea that Taylor's tunes are taking a timeout on their Top 40 station for the weekend. Q102 is benching Taylor, not because they're tired of her catchy beats, but because they're dedicating the airwaves to support the Eagles. Nugget from Q102 declared, "While Q102 loves Taylor Swift, we can't get enough of her. This weekend it's really important we show our support for the Birds." Sorry, Taylor, you're on the bench, but fear not – your music will be back in the game come Tuesday (November 21). Maybe then the Eagles will let you play their fight song.
#Chiefs TEs are averaging 8.7 receptions per game this season — tied with the #Vikings for the most in the #NFL.

How will Travis Kelce fare vs. the #Eagles without Taylor Swift in attendance? 👀 @PFNFantasy's Start/Sit for #MNF: https://t.co/QOQzEkNEwi pic.twitter.com/B2XG4p5F1q

— Pro Football Network (@PFN365) November 20, 2023