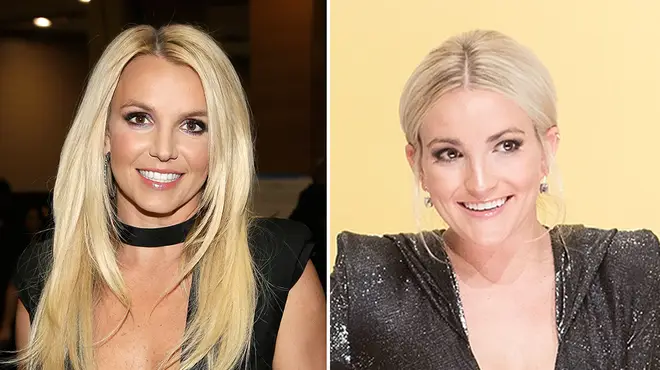 Britney Spears just unleashed a burst of cryptic hilarity on Instagram, and it seems like she's sending some jungle-sized shade in her sister Jamie Lynn's direction after the revelation that Jamie is joining I'm A Celebrity.
When Britney was fighting to ditch her conservatorship, she spilled the tea in her biography, "The Woman in Me," revealing that she felt majorly "betrayed" by her fam, especially the sibling she should've been able to share secrets and snacks with—Jamie Lynn.
In the I'm A Celebrity promo, Jamie Lynn conveniently forgot to drop a shout-out to her famous sister, leading many fans to suspect that Britney's latest enigmatic post is her way of giving Jamie a playful nudge (or a sassy eye roll).
The Princess of Pop dropped an Ernest Hemingway quote bomb, declaring, "All things truly wicked start from innocence," and threw in a pink flower emoji for that extra touch of mysterious glam.
One fan couldn't resist chiming in, saying, "Your sister for example!! She's about to go in the Jungle, and us Brits are RUTHLESS… we've got your back hun." Another witty supporter wrote, "Hi Brittany, I hope you enjoy Jamie Lynn suffering on I'm A Celeb. I'll definitely be putting my votes on her to do EVERY bush tucker trail."
In her memoir, Britney spilled the drama tea about the conservatorship finally getting the boot in November 2021, expressing a rollercoaster of emotions, from shock and relief to elation and sadness. She spilled the tea on feeling betrayed by her dad and sadly, the whole fam, including the sisterly bond that didn't quite rise to the occasion: "My sister and I should have found comfort in each other, but unfortunately, that hasn't been the case."
On the flip side, Jamie Lynn has now spilled her reasons for hopping on the reality TV rollercoaster. Brace yourself for this gem: "There is literally every misconception you can have on a person about me, so I don't take any of it seriously." Jungle drama, flower emojis, and reality TV misconceptions—oh, Britney, you sure know how to keep us entertained! 🌸😂