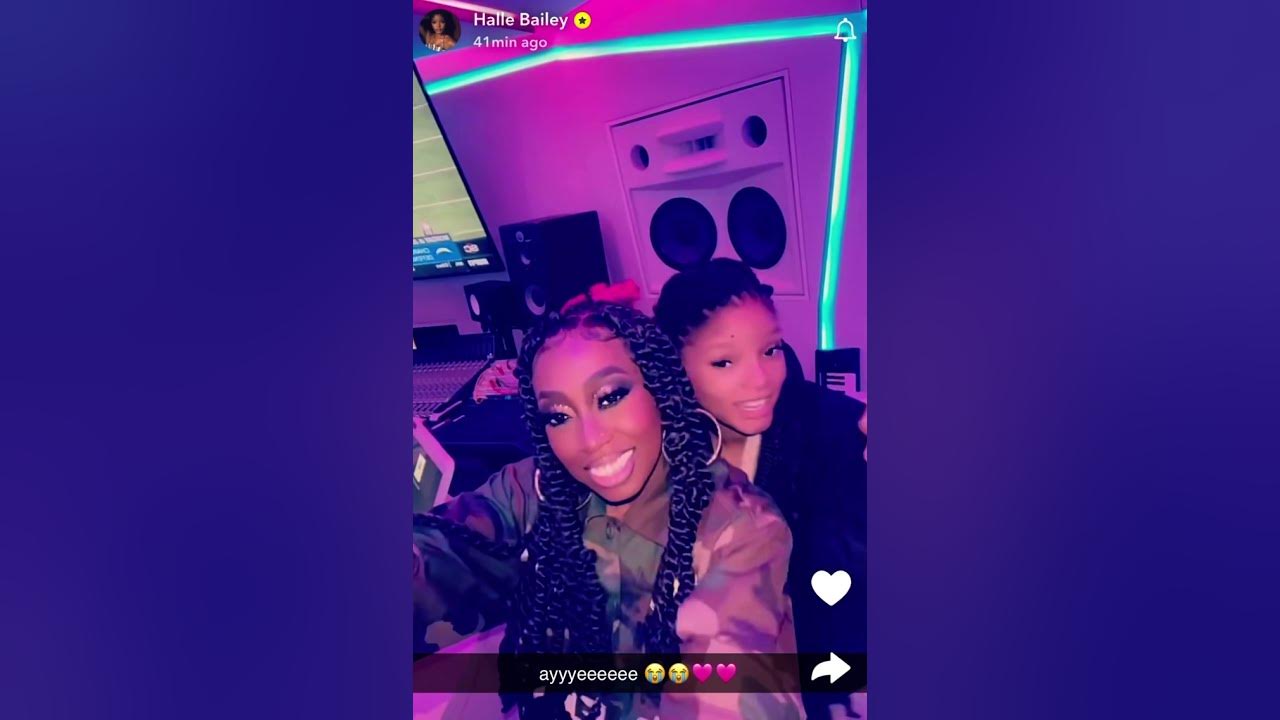 Halle Bailey is unleashing a musical feast in the studio, and guess who's spicing things up with her? None other than the Rock & Roll Hall of Famer herself, Missy Elliott!
In a hilarious twist of fate, Bailey took to the social media stage, sharing snippets of her studio escapades with legend Missy Elliott. The clip was so sweet it could give you a toothache.
Now, in 2023, Bailey's schedule is busier than a cat chasing its tail. First, she wowed audiences with her underwater antics in 'The Little Mermaid,' earning reviews so good they should come with a warning label. And just when you thought she might take a breather, she dropped her debut solo single 'Angel,' proving she's not just a fish with vocal fins.
But there's more! Bailey is gearing up to grace the stage as Nettie in the revival of 'The Color Purple.' It's hitting US theaters on December 25, giving you the perfect excuse to escape your relatives and bask in Bailey's brilliance.
So, while you're counting down the days till Christmas, Bailey is in the studio, cooking up tunes with Missy Elliott. Talk about a holiday miracle—move over, sugarplums; we've got a new festive jam in the making!