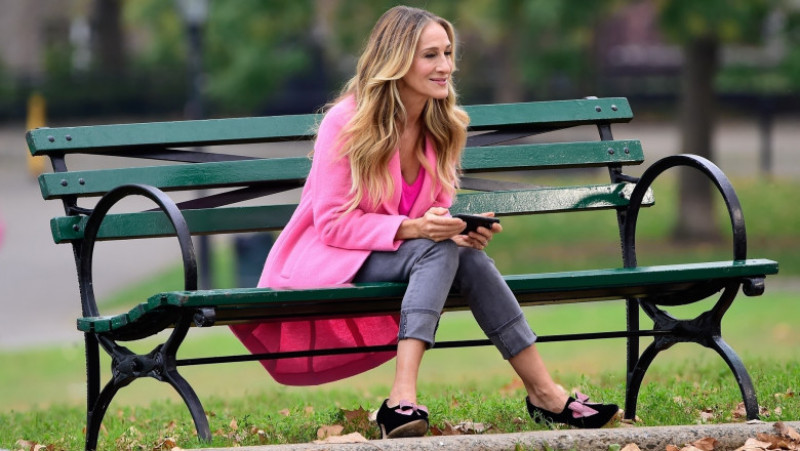 Sarah Jessica Parker is turning the park into a comedy show!
The 58-year-old And Just Like That magician (seriously, how does she not age?) was beaming like a human sunbeam while casually browsing her phone on the set of her latest photo extravaganza in Brooklyn, New York.
Dressed in a vibrant pink coat that probably has its own zip code, SJP rocked a dazzling pink sweater, jeans, and heels with bows so pink, Cupid would be jealous.
In the midst of takes, our fashionista extraordinaire took a break to showcase her literary prowess, flipping through a book that was probably written in a language only the cool kids understand. And, of course, she engaged in some crew banter because, let's face it, SJP's small talk is probably wittier than our best jokes.