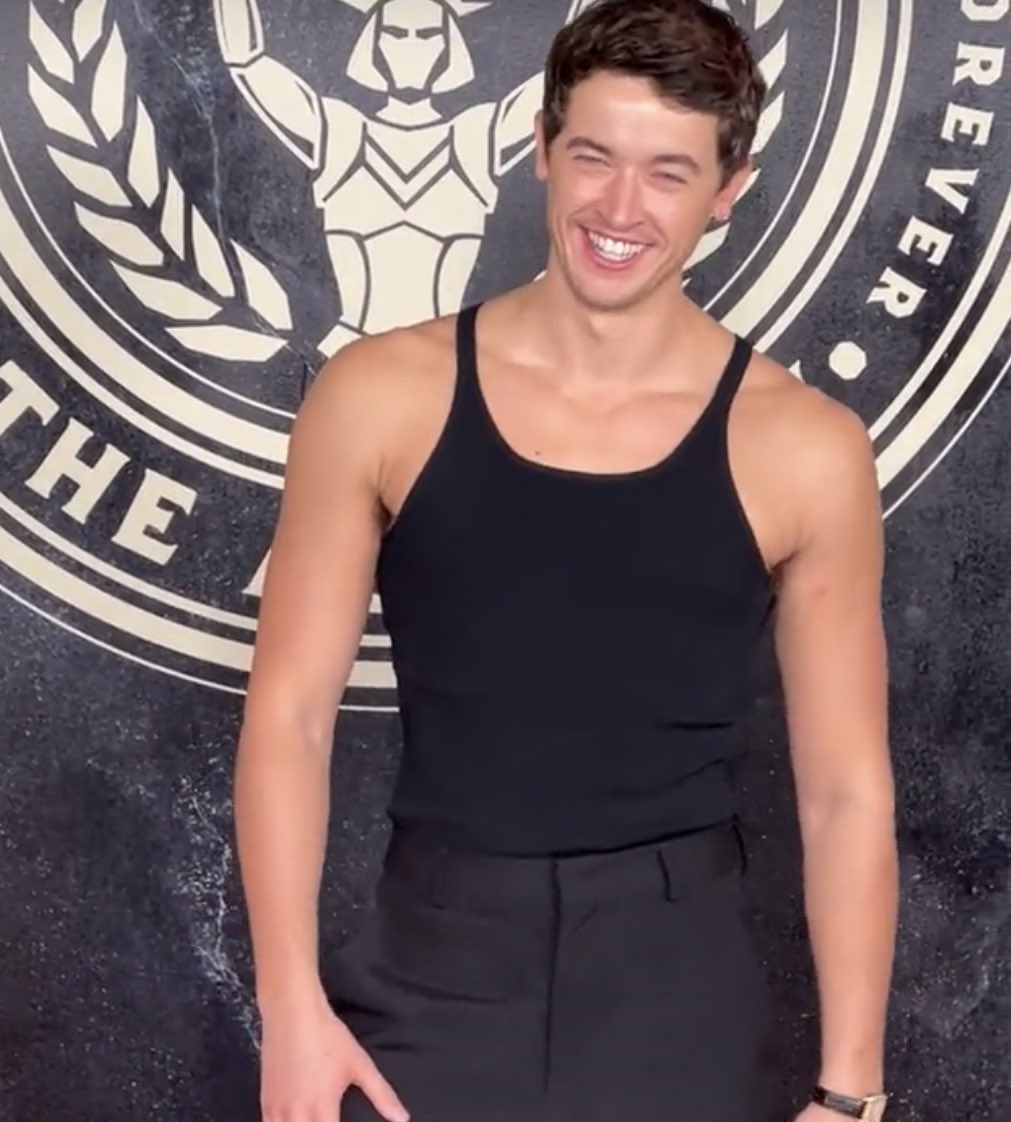 Guess who's strutting their stuff on the red carpet like it's a fashion show for fabulousness? None other than Tom Blyth, the 28-year-old actor who's about to give you major FOMO at the L.A. premiere of The Hunger Games: The Ballad of Songbirds and Snakes!
Picture this: Tom, aka the soon-to-be superstar playing young Coriolanus Snow, graced the red carpet in a tank top that probably left fans questioning their life choices. Move over, fashion icons; there's a new trendsetter in town.
Now, we know Tom might not be on the tip of everyone's tongue just yet, but mark our words, after witnessing his on-screen magic in this movie, you'll be throwing roses at his feet and asking for autographs. Seriously, forget about the A-listers; Tom's about to become the alphabet in Hollywood.
And hey, if you're struggling to place where you've seen him before, it's not just your imagination playing tricks. This guy rocked the title role in the MGM+ series Billy the Kid, proving he's not just a pretty face – he's got talent too. Oh, and let's not forget his supporting role as Archie Baldwin in the HBO series The Gilded Age. Because apparently, Tom doesn't do one-hit wonders; he's here for the long haul. Get ready to laugh, cry, and wonder why you don't have a tank top as fabulous as his. #TomBlythForPresident
Tom Blyth at the premiere of #TheHungerGames : The Ballad of Songbirds & Snakes.pic.twitter.com/VAHUx9TTiV

— Pop Crave (@PopCrave) November 14, 2023