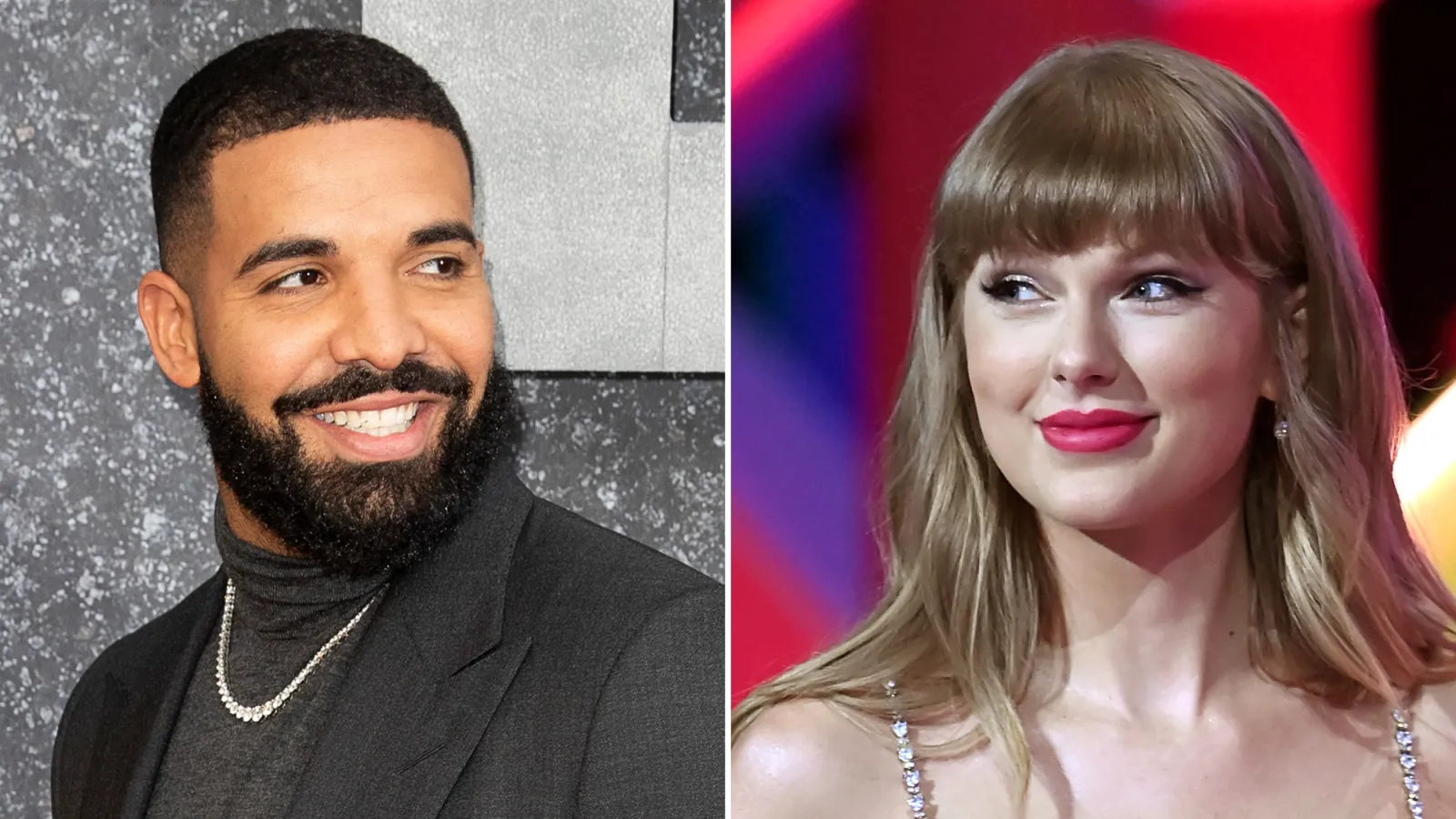 Drake just unleashed his latest masterpiece, Scary Hours 3, and in one of the tracks, titled "Red Button," he's throwing some serious shade at none other than Taylor Swift. Champagne Papi himself is spilling the tea on Tay-Tay.
After taking a playful jab at Taylor's album Midnights from last year (because, you know, who needs subtlety?), Drake is now confessing that Taylor is the puppet master pulling his album release strings. Move over, record labels – it turns out Taylor Swift is the real album date whisperer.
And what does Drake drop on this mind-blowing new track?
"Taylor Swift, the only person I've ever rated,
The one who can make me delay my album, yeah, belated."
Hold your horses! Drake is giving Taylor the ultimate shoutout, admitting that she's got the power to make him procrastinate like a master. Sorry, other artists – according to Drake, you're just background noise.
He goes on to say, "The rest of y'all, I treat you like you never made it,
Leave your label devastated,
Even when you pad the stats, period, I never hated."
Oh snap! Drake is leaving no room for interpretation – he's giving a reality check to everyone else in the game. Your stats might be padded, but Drake ain't hatin', he's just statin' the facts.
Drake's Scary Hours 3 isn't just an album; it's a comedy roast, with Taylor Swift as the guest of honor. Move over, stand-up comedians – Drake might just be the new king of musical comedy.