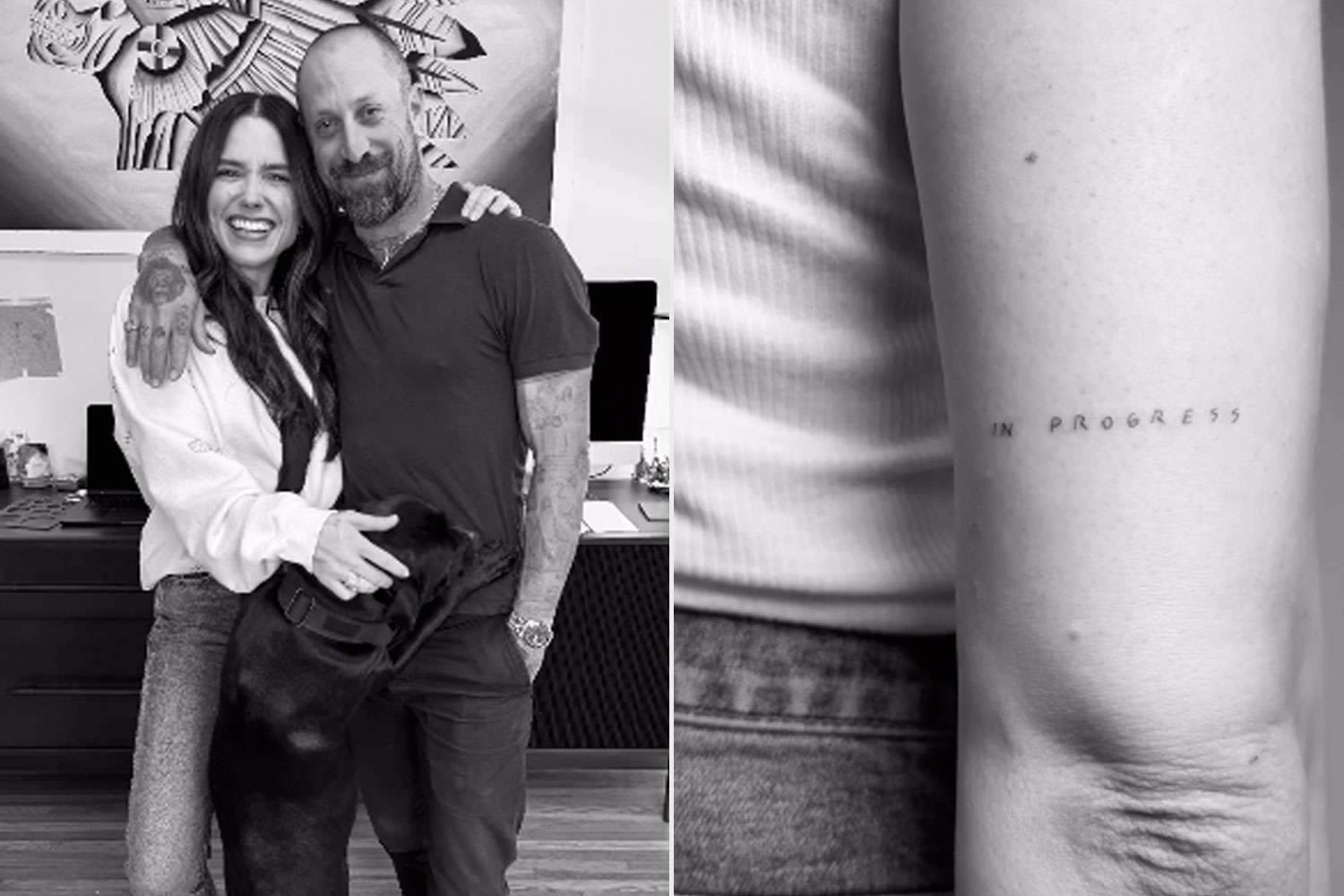 Sophia Bush is about to turn her life into a canvas of craziness!
In a jaw-dropping plot twist, the 41-year-old dynamo from One Tree Hill decided that her marriage to Grant Hughes, which lasted a whopping 13 months, wasn't a keeper. But who needs a ball and chain when you can have a ball and soccer sensation instead? Sophia's been hitching her star to retired soccer pro Ashlyn Harris since October 17, and it's safe to say that she's kicking her way into a new chapter!
Now, what's a gal to do when she's in the midst of reinventing herself? Get some fresh ink, of course! And when you're a Hollywood A-lister like Sophia, you don't just hit up any old tattoo parlor. Nope, you go straight to celebrity tattoo maestro Daniel Winter, who's as cool as a cucumber in a freezer.
So, what's the buzz all about? Sophia's new tattoos are nothing short of a comedy show. On her elbow, she's got the words "in progress." We can all relate to that, right? Life's one big work in progress, and so are her tattoos, apparently. And on her hand, in stark black ink, it simply says "oh boy." Is that the reaction she had when she realized she'd be getting inked or when she saw her marriage certificate? Who knows, but we're loving the mystery!
Daniel Winter, the tattoo sorcerer, posted a video of Sophia's ink escapades on his Instagram, and boy, oh boy, was it a spectacle! He captioned it with, "Oh boy! What a fun afternoon with @sophiabush Getting some new art on her body!" We can only imagine what kind of fun they had—laughter, tears, and maybe even some tattoo-related mishaps.
Sophia herself couldn't resist chiming in on the fun. She showered her appreciation on the artist, leaving a comment that said, "Luh you, boy! 😘🫶🏼." We're not quite sure what that emoji is, but we're guessing it's the universal symbol for "I just got some crazy tattoos, and I'm loving it!"
Sophia Bush is showing us that even in the midst of life's ups and downs, you can always find a reason to laugh, love, and get inked!