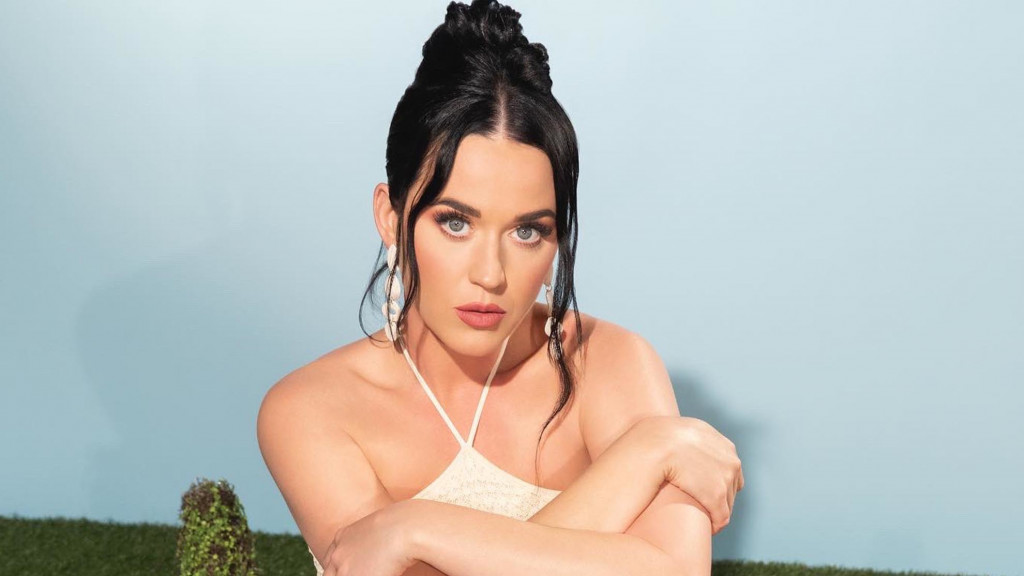 Katy Perry just added another candle to her cake, and now she's out here making some birthday wishes that are just too good to pass up. The "Teenage Dream" diva turned the big 3-9, and you better believe she did it in style.
Katy decided to mark the occasion with an exclusive Entertainment Tonight interview, surrounded by her fellow American Idol judges. That's right, folks! Luke Bryan and Lionel Richie were there, ready to drop some musical wisdom. And let's not forget about the ringmaster himself, Ryan Seacrest, who knows how to keep things lively.
What's a birthday without a bit of off-key singing? Of course, they serenaded Katy with the classic "Happy Birthday" tune, making sure she felt like the superstar she is. But the real pièce de résistance was a cake so pretty it could make unicorns cry with envy. Katy's cake was decked out with more flowers than a botanist's secret garden, and just one glorious candle. It was like a cake that whispered, "You're not 40 yet!"
Now, what did Katy wish for as she prepared to blow out that lone candle? Well, first, she took a moment to reflect on her life and said, "I've got everything. I'm so blessed." But then, as she pondered her birthday wish, she decided, "I know what I'm wishing for! I'm wishing for peace." Who knew Katy was secretly a zen master in popstar clothing?
She spilled the beans on her birthday plans. Katy's keeping it "low-key" this year, planning to celebrate with her hubby, Orlando Bloom, and their little bundle of joy, Daisy Bloom. A cozy night in, perhaps?
But here's the kicker. Get ready for the big 4-0 because Katy's got some wild plans for that milestone. She confessed, with the enthusiasm of a kid in a candy store, "For 40, I already planned three years ago. I'm asking for it all!" That's right, ladies and gents, Katy's got her sights set on turning 40 with a bang. Maybe she's ordering a rocket ship or planning a massive cake with 40 candles that could light up a small city. Who knows, but we're here for it!
Katy Perry's birthday bash was the perfect mix of joy, cake, and a dash of zen. And with the big 4-0 on the horizon, it seems like she's ready to crank things up a notch. Katy, we can't wait to see what kind of craziness you cook up for that milestone! Happy birthday, you fantastic pop sensation! 🎉🎂🚀