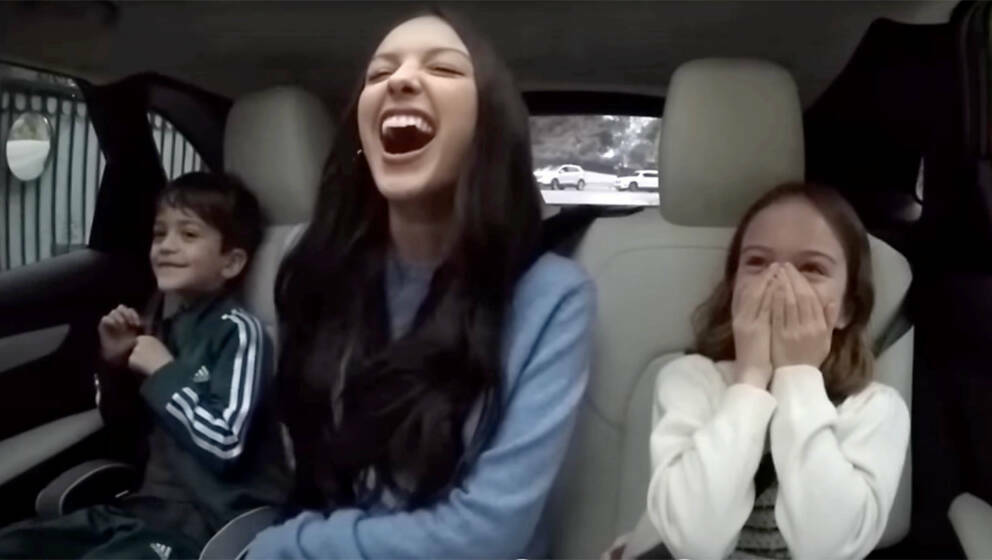 Olivia Rodrigo pulled off a move so adorable it could make even the Grinch grin from ear to ear!
The 20-year-old queen of "Get Him Back" strutted her stuff on the stage of Jimmy Kimmel Live, and boy, was it legendary.
Jimmy spilled the beans about his and wifey Molly's little rascals, nine-year-old Jane and six-year-old Billy. Apparently, these mini-humans are head over heels for Olivia, and they groove to her tunes every morning on their way to the hallowed halls of knowledge.
Now, if you thought that was the end of it, you're in for a treat. Jimmy had a brilliant idea, and he executed it with the finesse of a top-notch heist. He decided to make the school run an unforgettable experience. So, he picked up a special hitchhiker on the way to class – none other than Olivia Rodrigo herself! The look on Jane and Billy's faces? Priceless doesn't even begin to cover it.
Don't miss the hilariously awesome segment!