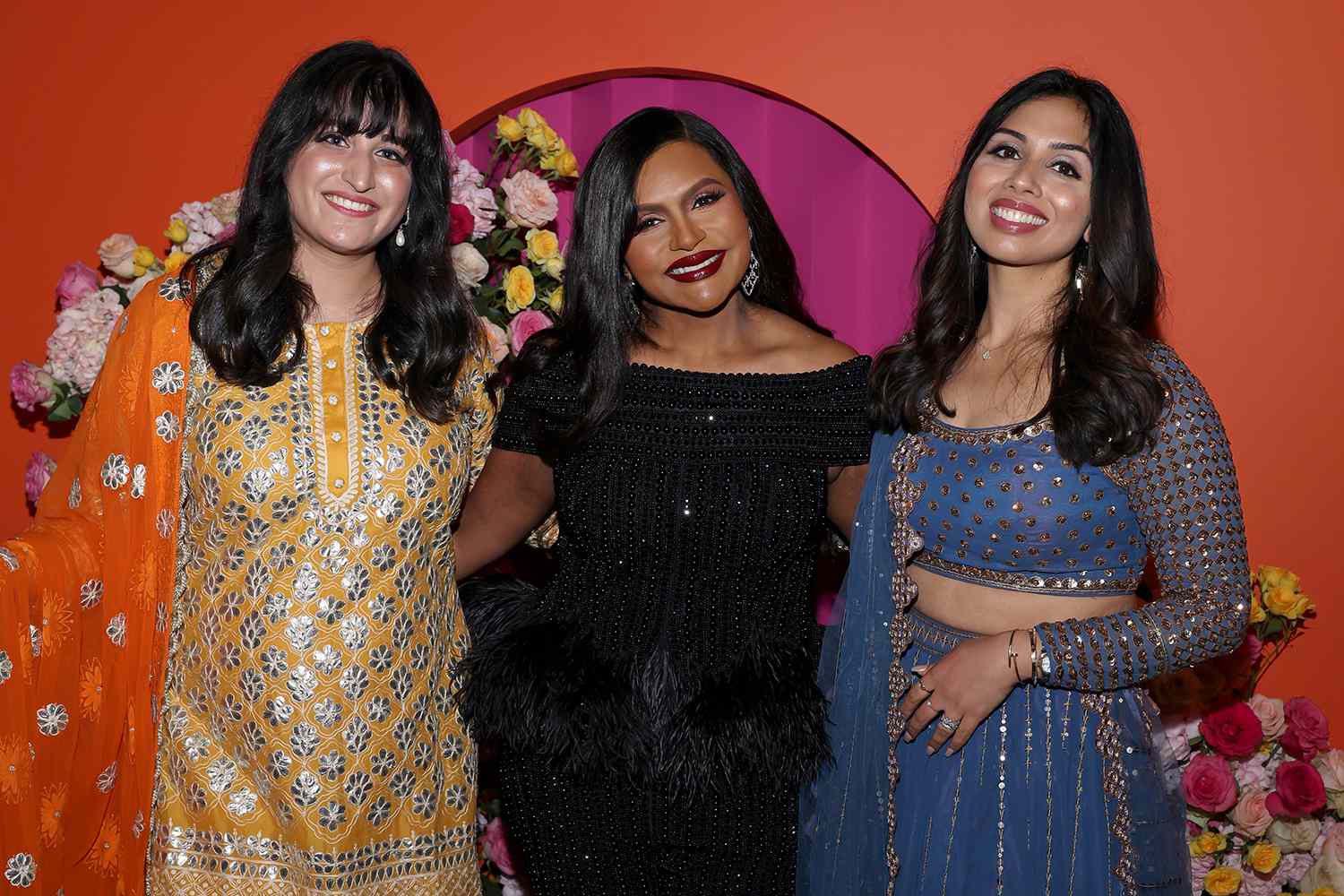 Mindy Kaling just unleashed her inner fashion maverick at a Diwali bash, and her sassy five-year-old daughter had the most hilarious meltdown in the history of kiddie fashion critics!
The 44-year-old actress and TV mastermind was throwing a shindig with Lion Pose and Dagne Dover, and you better believe she was not about to stick to the same-old, same-old.
Decked out in a Cherie D outfit, Mindy strutted her stuff in what she called an "unusual silhouette" for an Indian soirée. But this wasn't just any outfit; it was the talk of the town.
Her son, the precocious three-year-old Spencer, gave the nod of approval. He probably even threw in an enthusiastic "bravo" for good measure. But it was Mindy's darling daughter, Katherine, who stole the show with her epic fashion face-off.
Katherine, the pint-sized traditionalist, took one look at her mom's pantsuit extravaganza and channeled her inner fashion diva. "Mom, seriously, where's the gown?" she groaned in a tone that only a five-year-old can muster. She looked at Mindy's pants like they had just insulted her favorite stuffed animal.
In her mind, pants equaled less fancy, and she wasn't afraid to express her haute couture critique. Mindy couldn't believe it. She thought, "This is the pinnacle of fancy!" but Katherine, unimpressed, just shook her head and said, "Pants. You phoned it in, Mom. Try harder!" 😂
Who knew a Diwali party could turn into a runway showdown between Mindy and her fashion-savvy offspring? Talk about a mother-daughter fashion feud for the ages!