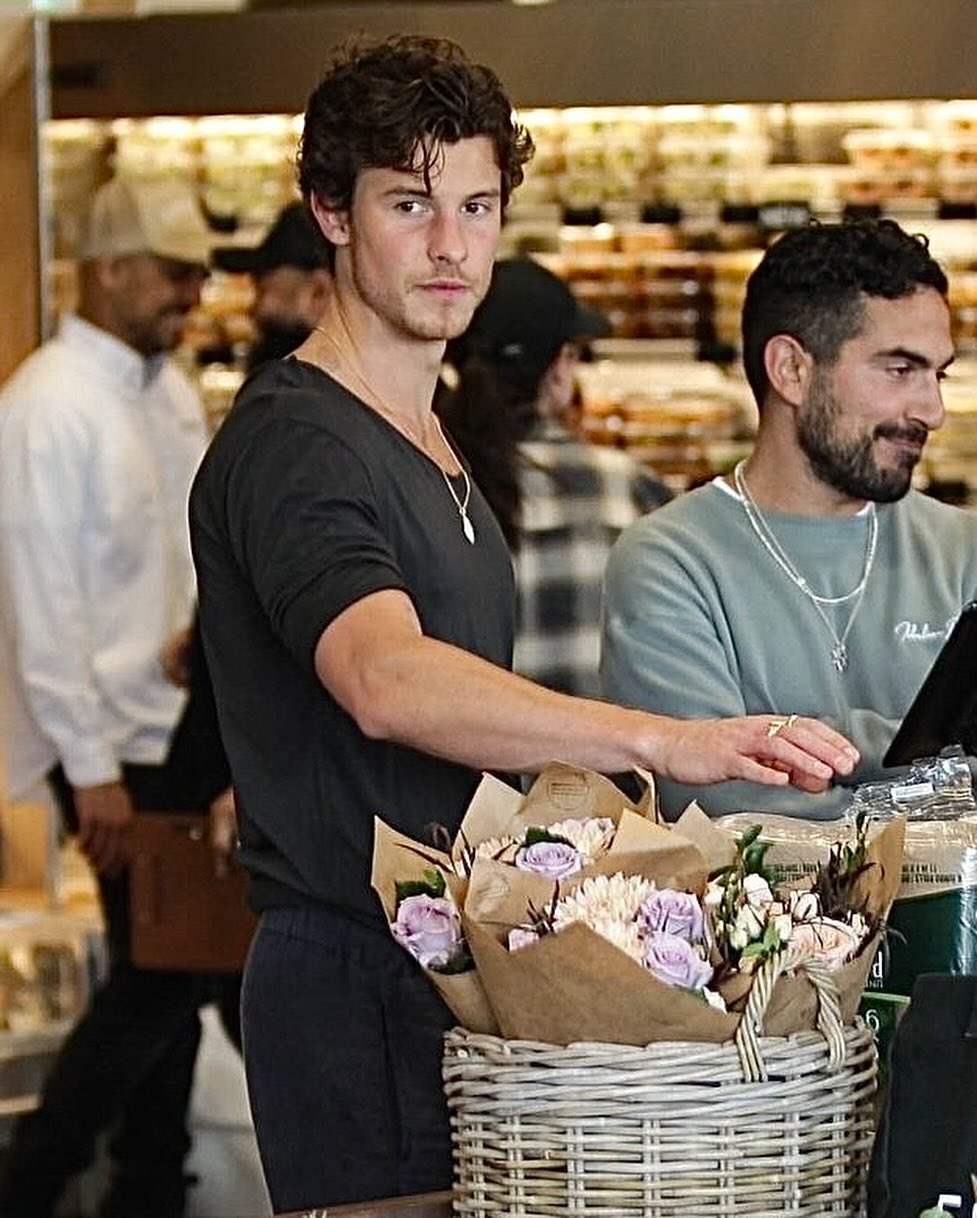 Shawn Mendes, the 25-year-old "Treat You Better" crooner, had an action-packed day that made the most mundane errands look like an episode of a slapstick comedy.
With a grin that could rival a Cheshire cat's, Shawn pranced out of Erewhon Market, a grocery bag in hand, accompanied by a buddy who was probably as thrilled about groceries as you are about your morning alarm. The scene unfolded in the dazzling land of West Hollywood, California, where sunshine and smiles are always in abundance (not to mention avocado toast).
For his grand grocery adventure, Shawn donned an ensemble that had fashionistas scratching their heads and envious gazes locked onto his every step. A gray shirt paired with dark navy pants and brown slides – it's like he raided the closet of the world's most stylish dad! But hey, when you're Shawn Mendes, you can make any outfit look like a fashion statement.
Now, this delightful escapade into grocery shopping wasn't just any ordinary day out. It was a day where whispers of romance filled the air, making it seem like a rom-com in the making. Our boy Shawn recently sent the rumor mill into a frenzy when he was seen getting cozy with none other than Charlie Travers, a 37-year-old Big Brother sensation. They decided to ditch their matching sweaters and went for a beach day in their undies. Talk about making waves, right?
And as if all of this weren't enough to keep us entertained, Shawn sprinkled some more intrigue into the mix. He's been cooking up new music, or so we're led to believe, because he was spotted on a top-secret mission alongside a fellow musician in the mystical land of L.A. This was no ordinary mission; it was a quest to create sonic magic that would make unicorns dance and rainbows sing.
Shawn Mendes, the pop sensation with a flair for fun and a knack for turning grocery shopping into a paparazzi-worthy event, is living life to the max, one hilarious errand at a time. Who knows what wacky adventure he'll embark on next? Stay tuned!