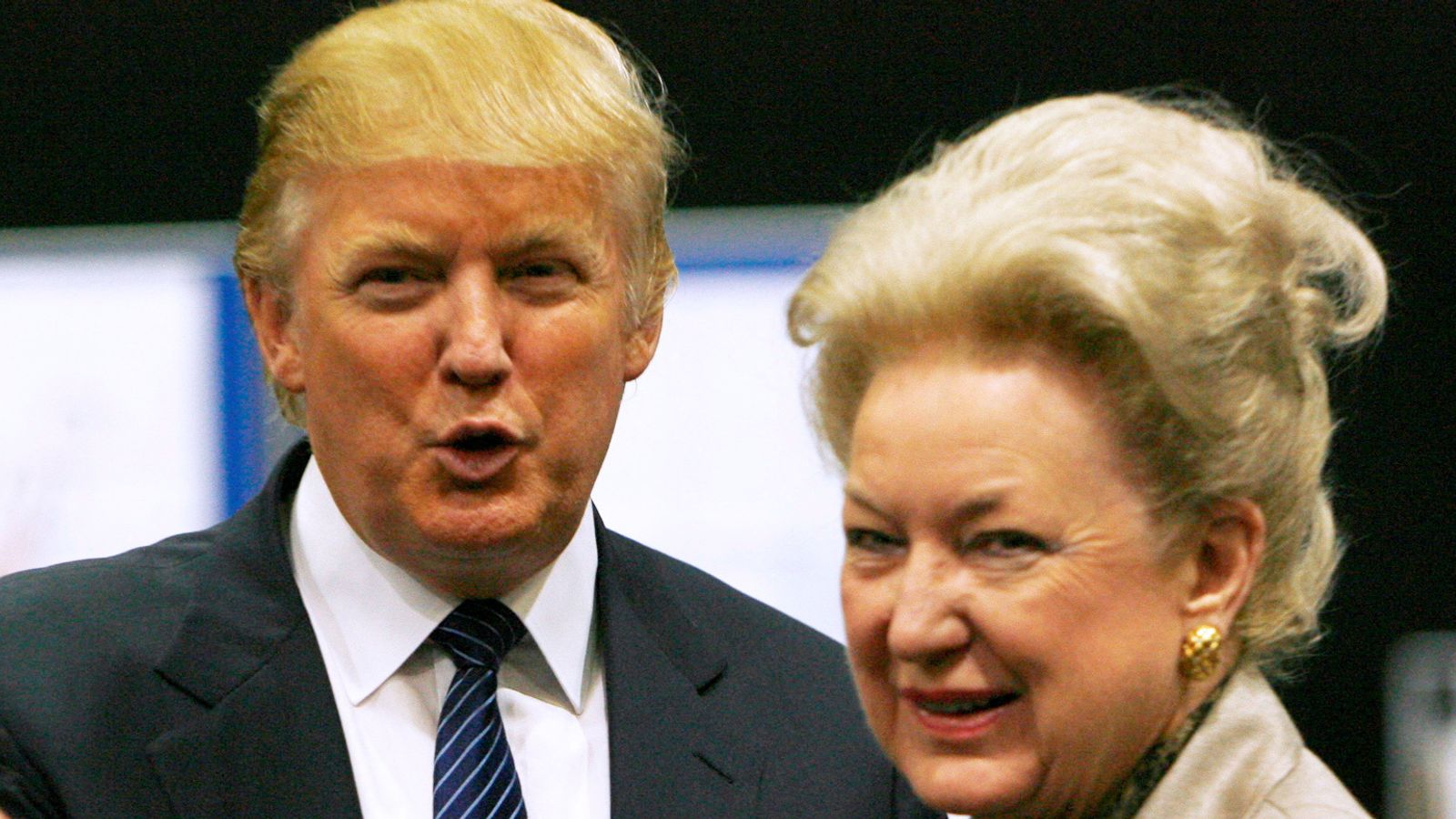 Maryanne Trump Barry, the no-nonsense, tell-it-like-it-is older sister of former President Donald Trump, has shuffled off this mortal coil. This real-life character from the Trump family sitcom kicked the bucket at the sprightly age of 86, right in the heart of the Big Apple, Manhattan, and TMZ was there to give you the scoop.
Now, hold onto your wigs and toupees, because the circumstances surrounding her exit from the earthly realm are about as clear as a foggy night in London. All we know is that her lifeless form was discovered one fine Monday morning on November 13, and, hold your horses, no foul play is suspected. It seems even in the afterlife, Maryanne is keeping everyone on their toes, leaving us with more questions than answers.
Before she became the Grim Reaper's latest catch, Maryanne dabbled in the law, strutting her stuff as an attorney and even reaching the lofty heights of a federal judge in New Jersey before hanging up her judicial robes in 2019. She was such a legal eagle that she became an Assistant United States Attorney in 1974, and in a twist that even the writers of a sitcom would find hard to believe, President Ronald Reagan cast her as a judge in the United States District Court for the District of New Jersey in 1983. In 1999, President Bill Clinton waved his magic presidential wand and appointed her to the United States Court of Appeals for the Third Circuit. Talk about career moves that could make a game of legal Monopoly blush!
Now, about that sibling rivalry! Maryanne and her younger brother, the former President himself, were reportedly chummy for a while. But once the reality TV star got elected as Commander-in-Tweet in 2016, the Trump family feud started making headlines. It all came to a head in 2020 when Mary Trump, Maryanne's niece, decided it was high time to spill the beans about dear old Uncle Donny. She released tapes that made everyone's Thanksgiving dinners a tad more awkward. In those tapes, Maryanne didn't hold back and was caught on tape accusing Donald of being a fibber with the moral compass of a broken GPS. She basically said he had "no principles. None. None. And his base, I mean my God, if you were a religious person, you want to help people. Not do this." Ouch, talk about family drama served with a side of truth bombs!
Maryanne was one of the last living chapters of the Trump saga, with brothers Fred and Robert already cashing in their chips. And as the curtain falls on her own story, we can only imagine what kind of celestial debate she's stirring up in the afterlife. One thing's for sure, with Maryanne Trump Barry, the drama never rests, not even in the great beyond!