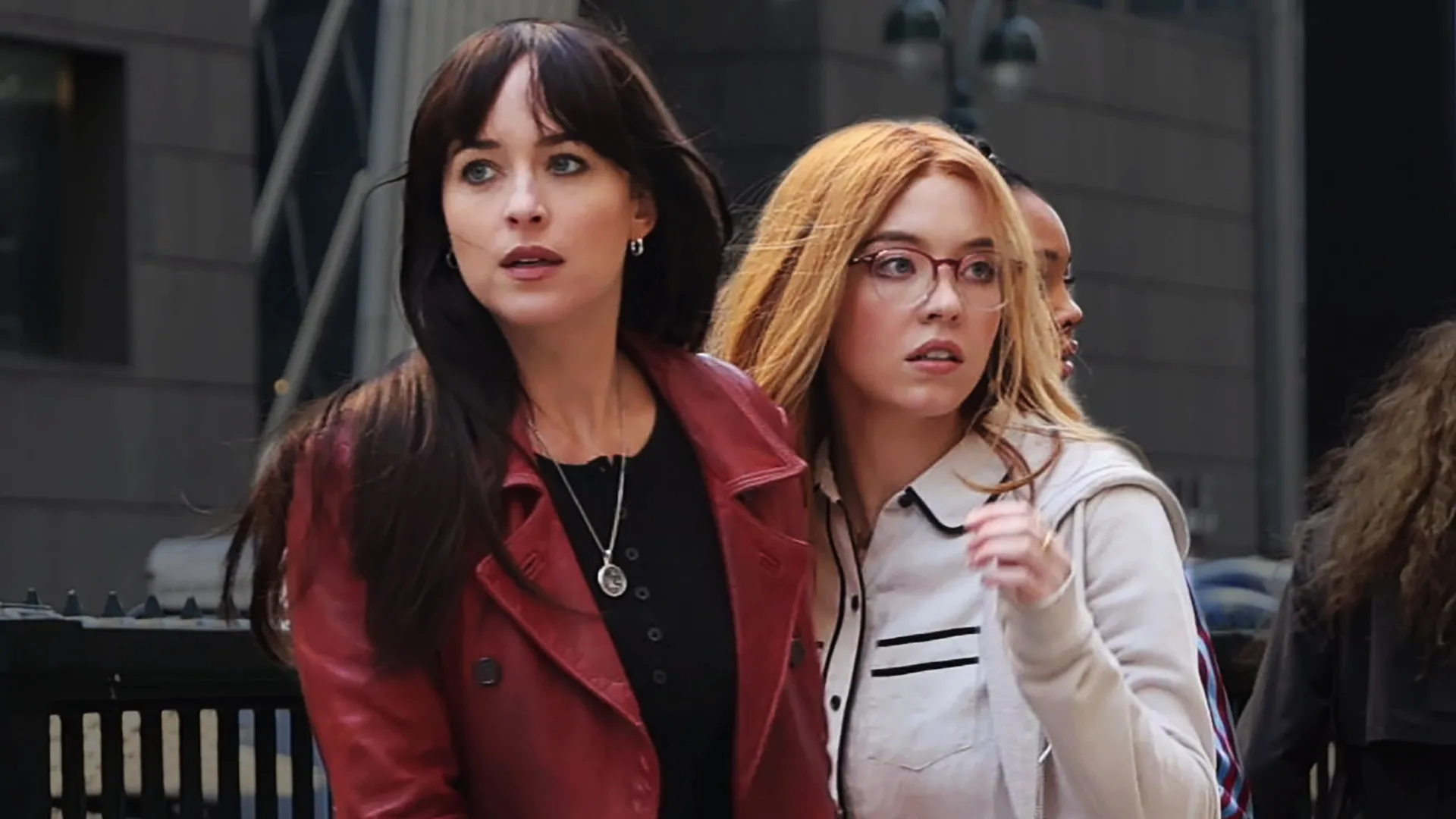 Marvel just dropped a sneak peek at Madame Web, featuring Dakota Johnson as the leading lady, and Sydney Sweeney as Julia Carpenter (aka Spider-Woman). Get ready for a rollercoaster ride through the Marvel universe, where clairvoyance meets chaos!
Picture this: Dakota Johnson as Cassandra Webb, a paramedic in the heart of Manhattan. Forget everything you know about superheroes; Madame Web is about to rewrite the rulebook. In a plot twist that'll make your spidey senses tingle, this suspense-packed thriller dives into the mysterious origins of one of Marvel's most enigmatic heroines.
Our girl Cassandra might just have a hotline to the future, but she's not dialing up pizza deliveries. No, siree! Forced to face the music about her past, she forms an unlikely alliance with three young women, all destined for greatness – if they can survive the madness of the present, that is. Spoiler alert: it involves more twists than a pretzel factory!
Joining Dakota Johnson in this wild adventure are Isabela Merced, Emma Roberts, Adam Scott, Celeste O'Connor, Tahar Rahim, Mike Epps, and Zosia Mamet. It's like the Avengers decided to throw a surprise party, and everyone's invited!
Mark your calendars, because the Marvel madness hits theaters on February 16, 2024. It's a date with destiny, spiced up with a dash of clairvoyance and a whole lot of laughs.
And now, drumroll please… It's trailer time! Watch it below and prepare for a wild ride through the Marvelverse like you've never seen before. Buckle up, buttercups!